Do you like Metroid? Because I know somebody who does.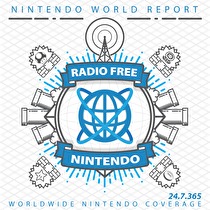 Subscribe via iTunes (Please rate and review, too!)
Wu-Tang is for the children!


We usually record Radio Free Nintendo on Sundays, but since this past weekend was Easter, we decided to delay getting together a day so that we could all be with our loved ones. Apparently the festivities went long, however, as only Jonny was available on Monday evening.
Even though we were recording with only two men, there's still a ton of ground covered, from new VC releases to the latest on Resident Evil 4 Wii / Umbrella Chronicles to why Metroid Prime 3 is taking so long to release. It's a jam-packed episode that is a must-listen, if only to hear about my traumatic childhood experience with Galaga.

Credits:

This podcast was edited by Karl Castaneda. Commercials performed by Karl Castaneda.

Music for this episode of Radio Free Nintendo is used with permission from Jason Ricci & New Blood. You can also purchase their album directly from the iTunes Music Store.