There are Nights, Ninjas, and even a Stan. It's time for Radio Free Nintendo.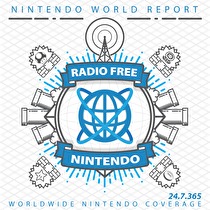 Subscribe via iTunes (Please rate and review, too!)
Spin it!

Joining me this week are Reviews Editor Jonathan Metts and my fellow Pirate in Arms, Stan Ferguson. And unlike last week, there's plenty to discuss, from Nights on the Wii to upcoming Virtual Console games to what handheld titles we want to see make the jump to consoles.
I'd also like to take this moment to remind you to send us listener mail, as this week's batch was a little low. And remember to subscribe via iTunes Thanks and have a pleasent day.

Credits:

This podcast was edited by Karl Castaneda. Commercials performed by Michael "TYP" Cole and Karl Castaneda.

Music for this episode of Radio Free Nintendo is used with permission from Jason Ricci & New Blood. You can also purchase their album directly from the iTunes Music Store.