What happens when slow news hits? Filler episode!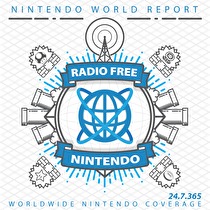 Subscribe via iTunes (Please rate and review, too!)
Innuendo!


Fact is, folks, not every week can be interesting, and March 19th-25 was straight up dull. Combine this with the fact that most of the staff was busy with other projects (or "lives" as they sometimes refer to them as), and well, you've got a recipe for disaster.
However, all is not lost! Returning seemingly out of nowhere is Stan Ferguson, who hasn't done an RFN since Episode 34! In celebration of this, we present to you an old-fashioned Nintendo Pirate Radio, chock-full of deviations from the topic at hand, more cursing than a pack of sailors, and Swete Pete: Pirate of the Jungle. You definitely don't want to miss it.

Credits:

This podcast was edited by Stan Ferguson. Commercials performed by Stan Ferguson and Karl Castaneda.

Music for this episode of Radio Free Nintendo is used with permission from Jason Ricci & New Blood. You can also purchase their album directly from the iTunes Music Store.