Are we really 40 already? Midlife crisis!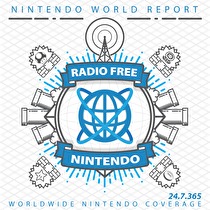 Subscribe via iTunes (Please rate and review, too!)
It's just Windy and me, so all you Mike-lovers can just high-tail it out of here.


Since it's our 40th podcast, we decided to go old (school) and do another two-man show. Windy and I really go to town though, discussing everything from Smash Bros. at Evolution 2007 (and why I'm right about wavedashing being for chumps) to why Zelda's formula needs to change after Twilight Princess.

While we're at it, we also discuss the new Wii Channel, Everybody Votes, and give out insight on what might be coming next. Somewhere along the way, I lose my mind and call Steven a Nintendo Apologist. Enjoy the rage!

Credits:

This podcast was edited by Karl Castaneda. Commercials performed by Karl Castaneda.

Music for this episode of Radio Free Nintendo is used with permission from Jason Ricci & New Blood. You can also purchase their album directly from the iTunes Music Store.