Mike and the gang ponder the future of E3 in this very special episode.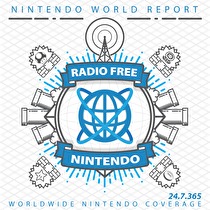 Subscribe via iTunes (Please rate and review, too!)
The four-man podcast returns!


Windy sat out this week, but in his absence, Jonathan Metts and Jon Lindemann picked up their mics to talk about the disaster that might be this year's E3 conference, among other things.

What are those other things? Important things, that's what. Like Listener Mail (someone other than Saturn wrote in! Amazing!), another round of VC (Last) Monday, and the funniest press release ever. Tune in - it's a show you don't want to miss.

Credits:

This podcast was edited by Mike Sklens. Commercials performed by Karl Castaneda.

Music for this episode of Radio Free Nintendo is used with permission from Jason Ricci & New Blood. You can also purchase their album directly from the iTunes Music Store.