We claim no responsibility if you lick any of your Black Friday purchases in this section.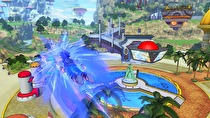 There's only two Nintendo published Switch games on the list. One you can probably guess, one is one you may not expect. But the advantage of 3rd party performance on Switch is that there's more of a variety this year in what they're offering, including some titles that I totally forgot had retail releases.
There's soms interesting deals on the 3DS end, including an RPG that not many of you played because it launched post-Switch but might be worth a flier at its discount price. (Even if the game's DLC becomes even harder to justify.) Heck, there's a few Wii U titles getting whacked with the marking stick.
GameStop, lover of used games, is running "Buy 2 get 1" promos for flat rates this year with qualifying 3DS and Wii U games: this includes all pre-Sun and Moon Pokemon 3DS games at 3 for $40 ($20 each) and a Wii U starter set (Smash Bros, Mario Maker, Splatoon and Mario Kart 8 not-Deluxe) at $30 each.
Switch Games
1-2-Switch: $19.99 Toys 'R Us, $24.99 Best Buy, $29 Walmart
Batman: The Telltale Series $19.99 GameStop
The Binding of Isaac: Afterbirth+ $29.99 BB
Cars 3: Driven to Win $29.99 GS
Disgaea 5 Complete $19.99 BB
Dragon Ball Xenoverse 2 $19 WM, $19.99 BB, $24.99 GS, $25 Target
FIFA 18 $29.99 BB / TRU
Has-Been Heroes $10 GS (note: exclusive game)
JUst Dance 2018 $29 WM, $29.99 BB/Target, $39.99 TRU/GS
The Legend of Zelda: Breath of the Wild Explorer's Edition $49 WM
LEGO City Undercover $20 GS
LEGO Ninjago $19.99 BB, $29.99 TRU
LEGO Worlds $15 Target, $19.99 BB/GS, $29.99 TRU
Mario + Rabbids: Kingdom Battle $29 WM
Minecraft Story Mode Season 1 $14.99 BB
Monopoly $19.99 BB
Puyo Puyo Tetris $29.99 BB (note: this is eShop regular price)
RBI Baseball 2017 $19.99 BB
Rayman Legends Definitive Edition $19 WM, $19.99 BB/GS
Soldam: Drop, Connect, Erase $14.99 BB
Sonic Forces $24.99 BB, $29.99 GS
Super Bomberman R $24.99 BB, $29.99 TRU/GS, $35 Target
3DS Games
Animal Crossing: New Leaf Welcome Amiibo $14.99 BB
Fire Emblem Echoes: Shadows of Valentia $29.99 BB
Kirby: Planet Robobot $24.99 TRU/Target
Luigi's Mansion: Dark Moon $14.99 BB
Mario Kart 7 $19.99 BB
Mario Party Star Rush $24.99 TRU
Mario Sports Superstars $24.99 TRU, $29 WM
New Super Mario Bros 2 $19.99 BB
Pokémon Omega Ruby/Alpha Sapphire $19.99 BB, $24.99 Target
Pokémon Sun/Moon $9.99 Shopko, $29 WM
Poochy and Yoshi's Woolly World $24.99 Target, $29.99 TRU
Super Mario Maker $24.99 Target, $29 WM
Super Smash Bros 3DS $24.99 Target, $29 WM
Other Nintendo Console Games
Just Dance 2018: Wii U $29.99 BB, Wii $25 Target and $29.99 BB
LEGO Dimensions (Wii U) Starter Pack $20 GS, $30 Target
Paper Mario Color Splash $35 TRU
Star Fox Zero $35 TRU
Super Smash Bros Wii U $29 WM