We take a look at 13 worthy contenders.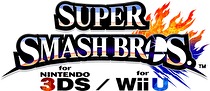 It's been known for a while now that Mewtwo will be coming to the latest Smash Bros. games as DLC. But does the DLC really have to stop there? I don't think so.
Adding Smash Bros. characters to the roster not only pleases fans, but allows Nintendo to earn more money off an already shipped product. On top of that, Nintendo could also use new characters as a way to promote upcoming games. It just seems like a no-brainer.
So continue through the next few pages to see my list of the top 13 characters I'd like to see added to the current Super Smash Bros. roster.
Have a pick of your own you'd like to see? Let me hear about it in the comments section below!