A fitting final addition to the Wii library.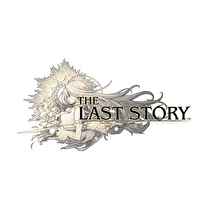 It's a party-based JRPG. It's a squad-based action game. It's a dungeon crawler. It's a tactics game. The Last Story is all of the above. A tightly wound adventure that defies easy description, it is a tremendous step forward for the RPG genre on Wii and for Japanese role-playing games in general.
The Last Story creates a tremendous world, which your band of misfits fits perfectly. It strings together the story's events without the negative gameplay ramifications that usually accompany such directed a plot. The chapters provide both focused plot arcs and neatly compacted segments of gameplay. And while building your characters is rewarding, the way your party becomes family is infinitely more so.
Combat is an absolute dream. Blending elements of action and strategy titles, each battle offers the chance to hone skills that ultimately lead to victory. Every encounter feels finely crafted, and the site of each battle perfectly chosen. A keen eye and a sharp mind will benefit from terrain that offers an opportunity for a quick victory, while recklessness will result in ambushes and resounding defeat.
A lush soundtrack and convincing voice work compete for attention with the game's detailed cities and ominous caves, with its smaller areas containing more detail than almost any Wii title. The character models change with equipment, enemies are embellished with scars and tattoos, and the structures bear the kind of fine detail not usually equated with a Wii title.
The Last Story shares a creator with Final Fantasy and yet it ranks among his most groundbreaking work. Nintendo took a chance when they opted to hire Hiranobu Sakaguchi's studio to produce a title for them, but the risk paid off. It is a fitting send-off for the Wii. Players owe a debt of gratitude to the people who made this great game available worldwide.