As we mourn the loss (?) of our beloved anti-Luigi, we look back at his rise and mostly downfall.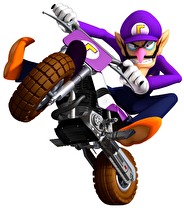 Well, it doesn't make sense to ignore the elephant in the room any longer. Mario Kart 7 is coming out and outlets have confirmed that Waluigi has been left out of the competition. In his place are the EXTREMELY beloved characters Metal Mario, Queen Bee and Wiggler. This absence has made people wonder what exactly happened to Waluigi. I thought this would be a great time to look back at the character and how he went from being universally hated to genuinely missed by gamers around the world.
Waluigi was first conceived by Camelot when developing Mario Tennis for the Nintendo 64. They figured that since Mario had a bizarro version in Wario, Luigi could also use a freakish clone of his own. And thus, Wario and Waluigi were introduced as partners in crime, hoping to take out Mario and Luigi for good...at tennis, at least. Mario Tennis was heavily advertised as the debut of Waluigi, who was prominently featured in the game's intro and throughout the marketing campaign, including a flash mini-game on the Mario Tennis website where you could clip Waluigi's toenails and collect the clippings in a jar. Classy marketing right there.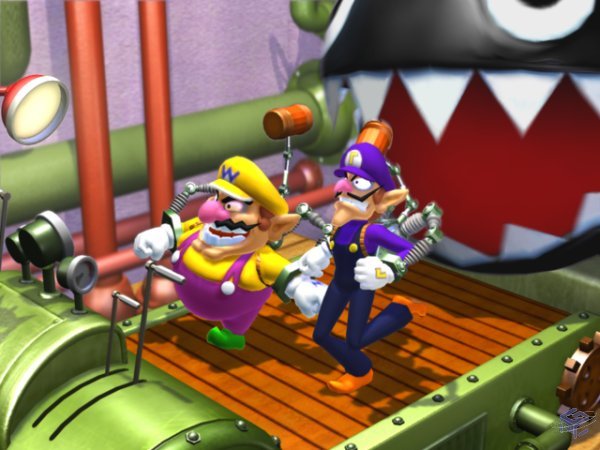 The most common complaint people had with Waluigi is that he is a very structurally basic character. He is just Wario turned into Luigi and given a black and purple color scheme. While that may not seem like a bad thing, Wario was at least given his own personality and storyline away from Mario. Wario was originally created as a villain for Mario to defeat in Super Mario Land 2 on the Game Boy, but then Wario was so captivating that the development team decided to give him his own game. In those games, Wario was not only given a personality but his own set of powers and needs. Wario is greedy—he loves treasures —and thus goes on adventures in hopes of obtaining riches. He does so using his incredible strength, ability to take on different powers, and lots and lots of gas. This alone made him a very legit character, someone that was completely different from the character that inspired him. And that's not even taking into account that years later he was also turned into a pseudo-video game developer in his own universe, complete with other characters to interact with.
Waluigi? Well, he was never given anything to do other than being a glorified accesory to Wario. In the sports games he was Wario's partner, yes, and a well-rounded character in the other games for sure, but even the questionable storylines set throughout some of the Mario games made it look like Wario had no idea who he was and thus no real reason was given for his existence. He was designed as a rival to Luigi, but they never did anything with him to further fuel this rivalry. He was absent in both the Wario Land and WarioWare games, and ONLY made appearances in the Mario multiplayer games as a playable character. It didn't help that he too was voiced by Charles Martinet, and his performance was hardly different from Mario, Luigi and Wario.
He was similar to a Sonic the Hedgehog character in that he was created to pad out the supporting cast. But while Sega at least TRIED to convince us to give a crap about cute forest creature with an attitude #384, Nintendo just didn't bother to give Waluigi his own story. Granted, they barely give us any story behind any of their characters, but with Mario we know that he is a plucky plumber on a never ending quest to save Peach from Bowser, that Luigi is a shy, cowardly man who is unfortunately left behind his older brother's shadow, and that Wario loves money. Waluigi was just... there.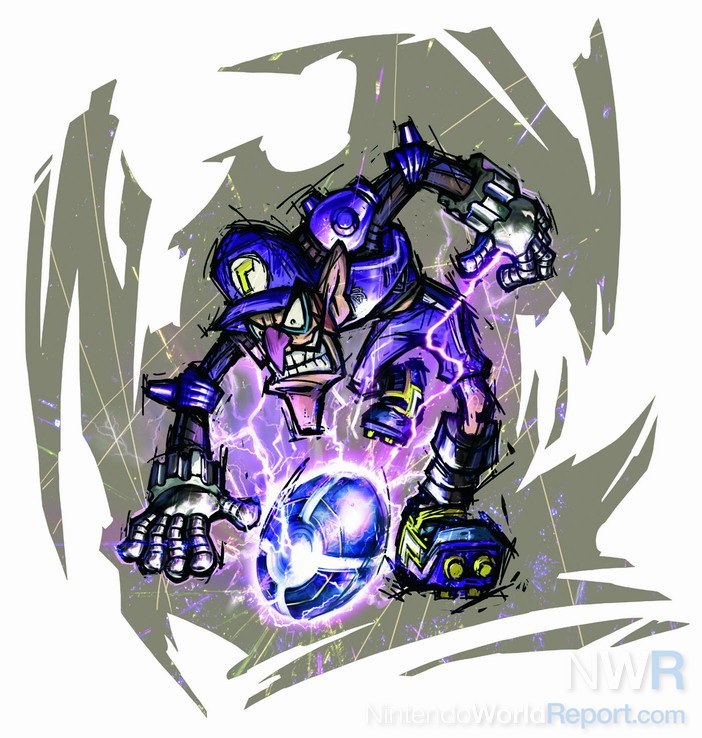 Being there, however, was apparently good enough for some players, as he gained a small cult following. Waluigi seemed to obtain nothing but universal hate for the reasons I already stated, but many players decided to give him a chance, and fell in love with his...I don't know exactly. And in the hands of some capable developers, Waluigi was given an outlandish personality that clashed heavily with the rest of the character. Such was the case with Mario Strikers Charged, a game that gave Waluigi his infamous crotch chop celebration. Camelot, the originators of the character, could also do wonders with him in terms of humor and presentation.
To put things into better perspective regarding gamers' love/hate relationship with Waluigi, he was like that one cousin you don't really know or understand but at least he was present at all the family gatherings, and you lament it when he misses one. And that is precisely what happened with Mario Kart 7. Waluigi is gone from the roster, replaced with the T-1000 version of Mario, aka Metal Mario.
The question is... why? A lot of clues seem to lead to the fact that Mario Kart 7 was a rushed game and thus the time to program him into the game was not there. Or maybe someone at *Retro hated him so much the only way they could work on the game was if he was absent from the final roster. This case becomes even more unbelievable when you realize that Waluigi Pinball from Mario Kart DS is presented as a retro track. Whatever the case may be, we feel sad that the cheaply created purple plumber is gone from this Mario Kart effort.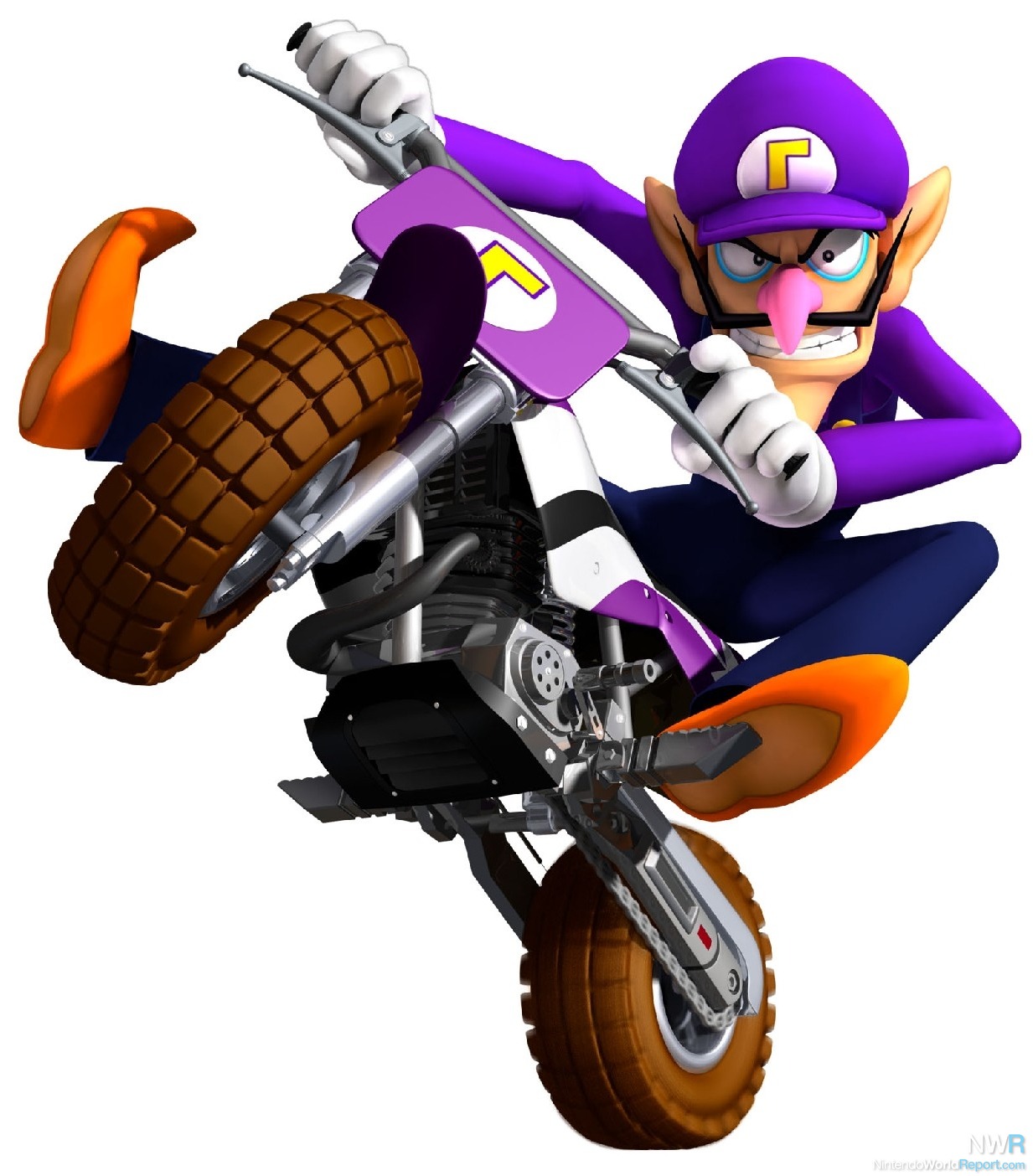 Things do seem bright, however, and it isn't the end of the world it seems. Not only do we have the upcoming release of Fortune Street for Wii, Mario Party 9 will be landing next year. Those are two bonafide chances for Waluigi to shine once more.
Putting aside all the sarcasm regarding Waluigi, it just goes to show how gamers actually pay attention to these characters, regardless if they like them or not. Nintendo may not be masters at storytelling, but they definitely know how to present a character, and even if Waluigi does seem to be a little too derivative of the two characters that inspired him he did have enough of a personality that his absence in Mario Kart 7 seem more jarring than usual.
*Nintendo World Report can't really speak on behalf of Retro and its employees. For all we know the ones responsible for Waluigi's disappearance could be Nintendo EAD, to which we implore you to send properly written letters. Of course, we (and by we I mean me) could also be wrong about that, so let us forget we ever discussed and exchanged conspiracy theories about Waluigi's disappearance, OK?