I'm trying out titles for my inevitable memoirs.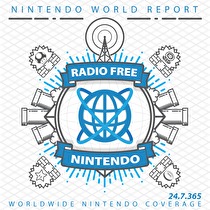 Subscribe via iTunes (Please rate and review, too!)
This week saw 353 young men selected in the NFL Draft as the newest contestants in America's greatest bloodsport. Greg Leahy, America's greatest podcaster, did his American duty and watched this - America's greatest made-for-TV casting call. In his place we adopted a modern retro-modern cast with the first post-Switch appearance of Dr. Jonathan Metts.
This deeply un-American foursome instead focus on video games...America's seventh-best bloodsport. Jonny gives his first, non-vicarious, thoughts on Switch and The Legend of Zelda: Bills Trade Down. Given all the catching up he has to do, he has a lot to say. Don't expect any major departures from him on the game's quality. His New Business is interrupted by Nintendo's sudden announcement of the new 2DS XL, a system that's name is now 95% based around it being a version. Returning to New Business, he also shares some praise for Blaster Master Zero, a pseudo-remake of Blaster Master (which just happened to be the RetroActive game RFN covered on his very last regular episode). Jon played the Witcher 2. No, not 3. 2. He actually enjoyed its relative compactness, when compared to its newer sequel. Gui and James are still down the Persona hole, and Gui celebrates this by looking at Towerfall: Ascension. See what I did there? He enjoyed its multiplayer-focused arena gameplay, and encourages people to watch out for it when it finds its way onto Switch later this year. James has another Switch indie game this week, with impressions of Kamiko, a Zelda-inspired action game that finds its beat quick, and gets out just as fast.
After an unpatriotic break, it's Listener Mail, our ninety-third greatest bloodsport. Covered this week: the parallels between NWR and the now defunct (and cartoonishly evil) Brash Games, the discontinuation of the NES Classic Mini, and the only ACTUAL bloodsport mentioned in this episode: standing in line for amiibo. You can fight to the death for Advent Children Cloud by sending us an email.
This episode was edited by Guillaume Veillette. The "Men of Leisure" theme song was produced exclusively for Radio Free Nintendo by Perry Burkum. Hear more at Bluffs Custom Music's SoundCloud. The Radio Free Nintendo logo was produced by Connor Strickland. See more of his work at his website.
This episode's ending music is The Dead Shall Speak from Trauma Team. It was selected by James. All rights reserved by Atlus Co., Ltd..