With the grand prize of a free $9.99 to put toward your Switch Online sub.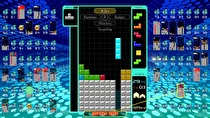 Nintendo has laid out the plans for the March update to Switch Online, which will have a bit of variety.
The NES games added to the service will be Kid Icarus for all territories, while the Western territories will receive the unreleased-in-Japan Star Tropics. Japan will instead get Konami's 1985 proto-fighter Yie-Ar Kung Fu and the original Fire Emblem.
A special Tetris 99 tournament will also be held from March 8 - 10, in which the 999 players in the world with the most wins ("Tetris Maximus") will each receive 999 My Nintendo Gold coins.