One to make an easy game hard, and one to make a superlatively difficult game 1% easier.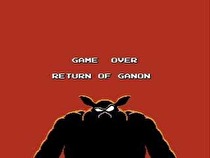 The Switch Online update with Kid Icarus and others is live, along with the traditional save bonuses.
Kirby's Adventure and Zelda II: The Adventures of Link have received the SP treatment this month. In Kirby's Adventure, the save picks up after completing the first run of the game, meaning the Extra Mode as well as the sound test are available.
Zelda II's save file starts with the Attack, Magic, and Life stats at their maximum level (8), but with no items. This ensures that each 9000 experience will grant an extra life, which is automatic upon beating each of the six main palaces.