The question is, would Let's Go have ranked higher if combined?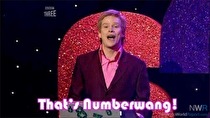 Nintendo already announced big numbers for the Switch today, and the NPD survey is backing them up.
All sales data quoted is for the United States, from November 4 - December 1.
Of the 8.7 million Switches sold in the US through December 1, more than 1.3m of them were sold in November alone. The Switch was the best selling system of November by revenue, though official numbers are not available to determine if the system also sold the most units. All three of the active consoles (Switch, Xbox One, PlayStation 4) all cleared 1.3m during the period, the first time all three of the active home consoles have ever reached this milestone. The Switch was said to have shown "significant growth" compared to the same period last year, offsetting losses by all other platforms (including the 3DS family).
In software, the top selling Nintendo titles in the combined format chart were the Pokémon Let's Go titles, with Pikachu ranking 5th and Eevee 6th. Super Mario Party (12th) and Mario Kart 8 Deluxe (14th) were the other Nintendo exclusives in the top 20, while NBA 2k19 (7th), FIFA 19 (10th) and Just Dance 2019 (18th) represented multiplatform titles with Switch releases. The remake of Luigi's Mansion was the top selling title on 3DS for the second consecutive month.
The platform top 10s:
Switch
Pokémon Let's Go Pikachu
Pokémon Let's Go Eevee
Super Mario Party
Mario Kart 8 Deluxe
Super Mario Odyssey
The Legend of Zelda: Breath of the Wild
Just Dance 2019 (Ubisoft)
Crash Bandicoot N.Sane Trilogy (Activision)
Mario + Rabbids: Kingdom Battle (Ubisoft)
Donkey Kong Country: Tropical Freeze
3DS
Luigi's Mansion
Pokémon Ultra Sun
Pokémon Ultra Moon
Super Mario 3D Land
Mario Kart 7
Super Smash Bros
Minecraft (Microsoft)
Detective Pikachu
Donkey Kong Country Returns 3D
The Legend of Zelda: A Link Between Worlds