The fastest selling system in US history only had one and a half holiday seasons.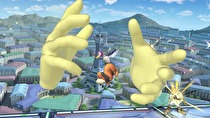 The Switch is continuing to smash records.
Nintendo have confirmed life-to-date sales for the Switch in the United States alone are at 8.7 million units through November. This is the fastest sales for any console released in the last six years, with December sales still to come.
Super Smash Bros. Ultimate is also off to a flying start. The December 7 release has sold over 3 million copies in the US in its first 11 days of sale, making it the fastest selling Smash Bros game as well as the fastest selling Switch game to date. Mario Kart 8 Deluxe is the top US seller at over 5 million, Super Mario Odyssey just behind at 4.7m, and The Legend of Zelda: Breath of the Wild is over 4 million. Recent releases Pokémon Let's Go (Pikachu/Eevee) and Super Mario Party are over 2m and 1.4m, respectively.