You know it's a good month when Nintendo even wins accessories.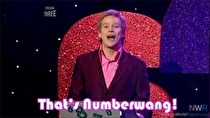 December 2018 saw Nintendo walk off with multiple sales records, according to the NPD Group.
All sales figures for the period of December 2 - January 5, and refer to revenue figures unless noted.
In hardware, the Switch was the best selling console of the month with the highest dollar sales in a month since December 2009, and the highest unit sales since December of 2010. December 2009 was the high-water mark of sales for the Wii with 3.6m units, while December 2010 saw both the Wii and DS sell more than 2.3m copies. The December sales resulted in the Switch becoming the best selling platform of the year overall, with the highest unit and dollar sales results since the PlayStation 4 in 2015. The NES Classic was the second best selling hardware SKU (behind the Neon Joy-Con Switch).
Software was the Smash Bros Ultimate show. The December 7 debut was the best selling game in December, with more sales than any single-platform title in the 24 year history of NPD's tracking (the previous record held by 2010's Halo Reach at more than 3.3 million copies). Smash Bros ended up as the 5th best selling game of the year, with only 30 days tracked, and no digital sales included. NPD tracks Mario Kart 8 and Mario Kart 8 Deluxe as one game, and their combined sales make it the second best selling racing game ever released behind Mario Kart Wii. The surge in Smash Bros sales even led to the Switch Pro Controller being the best selling accessory of the month.
Mario Kart 8 Deluxe was the best selling non-Smash Nintendo exclusive of the month, finishing 6th in NPD's all format chart. Super Mario Party and Pokemon Let's Go Pikachu were 8th and 9th, with Let's Go Eevee, Super Mario Odyssey and The Legend of Zelda; Breath of the Wild 12th-14th. 3rd parties saw NBA 2k19 finish 5th (3rd for the year), FIFA 19 in 16th (13th for the year) and Minecraft 18th. Mario Kart 8 (Deluxe) was 12th for the year in the combined chart, with Mario Odyssey in 15th, Dragon Ball FighterZ in 17th, Breath of the Wild 18th, Super Mario Party 19th and Pokémon Let's Go Pikachu sniping the 20th slot.
System specific top 10s for December:
Switch
Super Smash Bros Ultimate
Mario Kart 8 (Deluxe)
Super Mario Party
Pokémon Let's Go Pikachu
Pokémon Let's Go Eevee
Super Mario Odyssey
The Legend of Zelda: Breath of the Wild
Splatoon 2
Minecraft (Microsoft)
Just Dance 2019 (Ubisoft)
3DS
Luigi's Mansion
Mario Kart 7
Pokémon Ultra Sun
Pokémon Ultra Moon
Super Smash Bros
Super Mario 3D Land
Minecraft (Microsoft)
Detective Pikachu
Mario Party: The Top 100
New Super Mario Bros 2
The NPD Group's Mat Piscatella also Tweeted yearly top 10s for the Switch and 3DS:
Super Smash Bros. Ultimate was 2018's best-selling game on Nintendo Switch. pic.twitter.com/iBfBbsiWwi

— Mat Piscatella (@MatPiscatella) January 22, 2019
Pokemon: Ultra Sun is the best-selling game of the year on Nintendo 3DS. pic.twitter.com/JTQAUZy7KW

— Mat Piscatella (@MatPiscatella) January 22, 2019