Free DLC for Monster Hunter 4 will be out on Friday and a sequel to Azure Striker Gunvolt is on the way.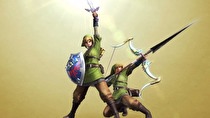 Over the past few days, we've heard more details about Monster Hunter 4 Ultimate DLC, the existence of another Azure Striker Gunvolt, and even an update for Majora's Mask 3D. See below for some details on each.
---
Monster Hunter 4 Ultimate DLC Hitting eShop on March 6
The next round of Monster Hunter 4 Ultimate DLC will hit the 3DS eShop on March 6, according to Capcom during IGN's Nintendo Voice Chat live show. This week's free DLC includes a set of The Legend of Zelda-inspired items, including a sword and shield, a bow, and armor modeled after Link. The episode quest Clockwork Contraption is also a part of the DLC. Episode quests tie back to characters from old Monster Hunter games and contain full quest lines. Additionally, the pack includes a pair of weapons that were part of a fan design contest and an equipment set made with Universal Studios Japan.
Future DLC will come out once a month on the first Friday of each month and it will all be free. On the way is armor and weaponry from the Metroid series, Mega Man-themed gear, and much more.
Our Take: While I still have dozens of hours of Monster Hunter 4 to work through, I can't wait to have an excuse to mess around with the Zelda-themed sword & shield and bow weapons. Also, that robotic Kinsect made by a fan looks super rad.- Neal Ronaghan
---
Azure Striker Gunvolt 2 In Development, Original Gets a New 3DS Update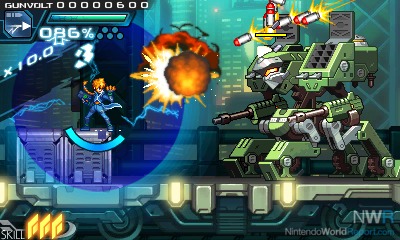 Azure Striker Gunvolt 2, a follow-up to last summer's 3DS eShop game, is currently in the works according to developer Inti Creates. Additionally, the original game is getting an update to add in New 3DS support that will make use of the ZL and ZR buttons and improve load times.
The update will hit on March 11 in Japan. There is no word on when the update will hit other regions, but it's likely not too far behind.
Our Take: I enjoyed the first Azure Striker Gunvolt a whole lot, so I'm probably all in for a sequel, whenever it comes. Hopefully the update for the original will entice some new players, but I doubt I'll revisit the original - Neal Ronaghan
---
Update for The Legend of Zelda: Majora's Mask 3D Released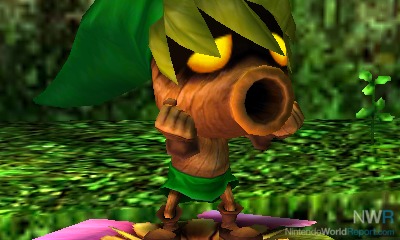 The update isn't entirely exciting, as it mostly just improves performance and stability. It does fix an issue where you wouldn't be able to draw your sword when in Honey & Darling's shop as well as an error message that appeared in some places.
Our Take: Did anyone actually run into the issue at Honey & Darling's? - Neal Ronaghan
Let us know what you think of this style of covering news in the comments below! We'll be experimenting a little bit with how we cover the news and your feedback is greatly appreciated.