Michel Ancel talks about the bright side of the game's delay.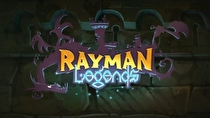 Thanks to a pushed back release date, Rayman Legends will have an extra 30 levels plus new boss battles when it finally releases this year. Rayman's creator, Michel Ancel, talked to Official Nintendo Magazine about the delay and the fans' backlash.
"No, I wasn't shocked, but it was really hard for us. Of course, there are more important issues and problems in the world but we worked really hard to make something and were so involved, it was difficult for us and the fans," Ancel said.
Although the game was originally slated for a February 2013 release, Ubisoft made the decision to delay the game until September so it could be released on the Xbox 360 and PS3 at the same time as the Wii U. Fans' anger over the delay was not subtle, and some members of Ubisoft's staff, including Ancel, met with protesting fans outside Ubisoft's Monpellier office after the announcement.
However, he and Senior Game Manager Michael Micholic made sure to use the extra time to put more into the game. "Trust me, the things we are adding aren't minor. We're not talking about adding some polish here and there, but 30 new levels and several new bosses," said Micholic.
You can find the full interview in the latest issue of Official Nintendo Magazine.