Rayman Legends will release in the launch window, and a demo is also coming this week!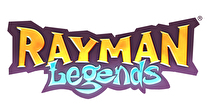 Ubisoft has confirmed that Rayman Legends for the Wii U will release February 26 in North America, February 28 in Australia and New Zealand, and March 1 in Europe and the UK.
The game was originally scheduled to release alongside the Wii U, but was delayed into 2013. These revised dates still place the game's release inside the launch window for Wii U.
A demo for Rayman Legends will release worldwide on December 13 for the Nintendo eShop as well.