Who's excited?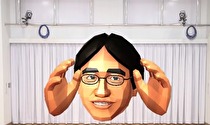 The first pack of downloadable Coin Rush levels for New Super Mario Bros. 2 will be available in North America on October 4. The three-level set is the same as announced for Japan previously. Each pack costs $2.50, and names for the levels are below:
Three-Pack Set (1, 2, 3)
1: Gold Rush Pack
2: Coin Challenge Pack A
3: Nerve-Wrack Pack
The Nintendo Direct was hosted by Nintendo of America President Reggie Fils-Aime and featured gameplay from the DLC.