Now featuring more 2D platformers than ever before!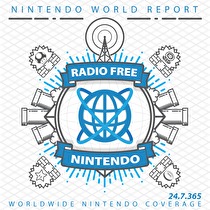 Subscribe via iTunes (Please rate and review, too!)
It's always a good week when we can rope in TYP for an episode, and he's a great choice for this one because we've got a RetroActive discussion of a series he adores. But first, James has early impressions of the New Super Mario Bros. 2 downloadable level packs. Plus: a troll gets trolled by the infamous Dark Souls! TYP is next with a Mario Party 4 (what?) and a few thoughts on Kirby's Nightmare in Dream Land, that other really good GBA title in the series. Jonny sums up his mixed emotions from playing Rayman Origins lately and wonders just how much the upcoming Wii U sequel will improve the template. Finally, Guillaume revisits a genre-bending childhood favorite in Quarth, from the 3DS Virtual Console, and doesn't get far at all into Final Fantasy V from the PSN Store.
Next up is the latest RetroActive discussion, and this one is really fun. Kirby & The Amazing Mirror is a strange game with a shockingly steep learning curve, yet those who decipher it come away impressed and, perhaps, with a new respect for the entire franchise. If you hear this segment and decide to play it for yourself, the RetroActive forum thread is still open and contains a wealth of useful tips. Thanks so much for playing along and contributing your own thoughts on this wacky game!
We'll get back into Listener Mail next week, so be sure to send in your questions for the crew! Also, we're excited to announce that the NWR Live Telethon for Child's Play will return for its third year on Saturday, November 10. Mark your calendar now and stay tuned for more details and your chance to donate early for this awesome event!
This podcast was edited by Guillaume Veillette.
Music for this episode of Radio Free Nintendo is used with permission from Jason Ricci & New Blood. You can purchase their newest album, Done with the Devil, directly from the record label, Amazon (CD) (MP3), or iTunes, or call your local record store and ask for it!
Additional music for this episode of Radio Free Nintendo is copyrighted to Nintendo and is included under fair use protection.