Polygonal Iwata tells us to expect the same as Japan in a five-minute Nintendo Direct Mini.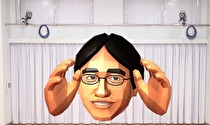 The first set of downloadable coin rush levels for New Super Mario Bros. 2 will be available in Europe from October 2. The three-level sets are the same as announced for Japan previously and will be available from the same date. The pricing and names for the levels are below:
Three-Pack Set (1, 2, 3) £6/€7.50
1: Gold Rush Pack £2/€2.50
2: Coin Challenge Pack A £2/€2.50
3: Nerve-Wrack Pack £2/€2.50
The Nintendo Direct Mini broadcast of the level pack was extended to include commentary from Satoru Iwata as well as the demo of the three levels. It was released at 9 a.m. GMT (3 a.m. EST) this morning.