The Nintendo Global President also reiterates that a simplified way to add friends without friends codes will exist.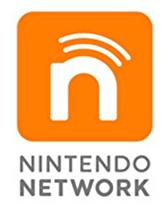 Nintendo Global President Satoru Iwata admits the company lags behind its competitors in the field of online play and connectivity, and that it would take some time for the game company to catch up.
At an E3 analyst event last week, Iwata answered a question on the subject by saying, "I can't sit here and say to you that we can very quickly overcome or catch up to other companies." He explained that Nintendo's competitors had been working on these types of online networks for years and had systems already in place that used them. He also admitted that these sorts of online networks were "not particularly well suited to the approach Nintendo has taken."
Nintendo has, however, promised improvements in the online functionality of their online game systems, including the addition of individual user accounts. At the same event, Iwata also reiterated that the company would streamline, though not completely remove, the Friend Code system, which some users have criticized as unwieldy. "We're not completely getting rid of Friend Codes," Iwata said, "but a function of the 'Miiverse' [system] will simplify the process of making friends with another user in the platform by eliminating the need to input Friend Codes."
However, Iwata implied that in the end he was aiming for something different than simply matching feature sets with Sony and Microsoft. "I don't think that would be a smart strategy," he ultimately stated on the issue. Interestingly, Nintendo's focus at E3 was not on talking about actual online gaming, but their new game-centric Miiverse social network that could integrate even with single-player games, support player messages, questions, images, and doodles about the games they were playing, and even subtly recommend unowned games a user's friend or fellow gamers were active with.