And now we mourn the lack of deals on eShop cards this year.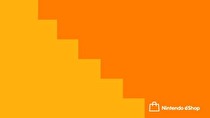 As is usual, Nintendo will be holding a "Cyber Deals" sale around the holiday: in fact, the sale has already begun in Europe and Australian regions.
An email from the Killer Queen Black development team confirmed that North America's sales will begin on Wednesday at roughly noon Eastern time (9 a.m. Pacific) and will run until the 4th. We will update the usual sales spreadsheet with a special sheet as soon as possible once we have the confirmed sale prices.
The percentage discounts and complete list of games on sale for Europe, including Breath of the Wild and Monster Hunter Generations Ultimate, can be found here, while Australian pricing can be picked up from our mates at Vooks.
A second week of sales may follow, as these deals are slated to end on 1 December.