These games just missed the peak of our list in 2016.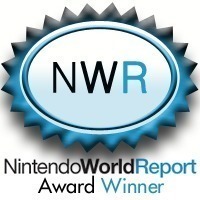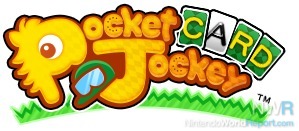 5. Pocket Card Jocket (3DS eShop)
When this Game Freak developed came out in Japan back in 2013, the concept of solitaire meets horse racing seemed like a weird gimmick. Long known for making Pokemon games and the occasional one-off like Drill Dozer, Game Freak's weird 3DS eShop curio seemed like it was going to stay in Japan. Three years after its release, Pocket Card Jockey launched in the west and it took the Nintendo World Report staff by storm. Layered with shockingly deep systems and an incredibly bizarre and charming story, the peculiar fusion of solitaire and horse racing was straight magic.
Pocket Card Jockey's convoluted and long tutorials might have restricted it from making it higher on this list, but one of the things that stood out about the flow and experience is that it's designed to, especially early on, make losing a constant part of the game. Your first horses are going to have bad stats. No matter how well the cards fall (or don't fall) for you, you will still lose races and be forced to retire your adult horse. But failure is not the end; instead, it is a new beginning. This is all a dopey way to say that Pocket Card Jockey might be the most apt game for the oft depressing year that was 2016. Few games match its charm and commitment to an asinine premise, and few games in 2016 were better.- Neal Ronaghan
---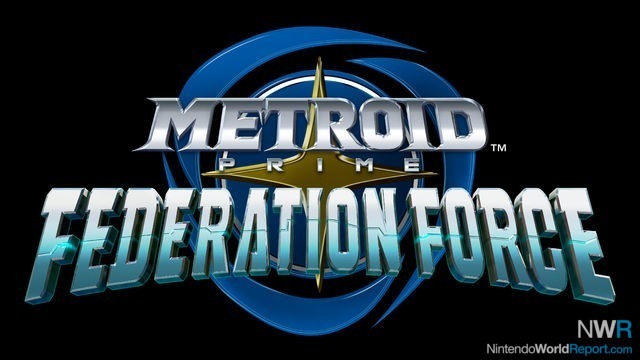 4. Metroid Prime: Federation Force (3DS)
Sometimes it's good to be wrong about a game. When Federation Force was announced (poorly), I had the same thought many of the rest of you did: what the heck is this? It wasn't necessarily the fact that series stalwart Samus Aran was not the protagonist, although that was a factor, but that this Next Level developed game appeared to be some kind of Monster Hunter clone with a horrifying Chibi art style that didn't gel at all with established Metroid Prime lore. Producer Kensuke Tanabe would later attempt some damage control but the damage was done. Neal Ronaghan and I played the game at PAX East earlier this year and came away…nonplused.
But then John Rairdin reviewed it and it sounded like an amazing game. And guess what? It is. This is a four-player co-op Metroid Prime game with distinct and varied missions. You can play all the missions solo but that won't really get you very far and, besides, Federation Force shines best when you get a group of competent players together and…get on Skype because, true to form, Nintendo didn't implement voice chat. This is actually disastrous if the randos you're rolling with have no idea what they're doing (or one of them is a troll). But for real, Federation Force is a genuinely amazing game with great gameplay, lots of customization, and, let's be honest, a crazy finale.
Oh, and there's Blast Ball too. It's kind of like Rocket League? I guess? It's not great.
It's also a crime that the ridiculous pre-release hate this game received translated to tragically low sales and a comically short online lifespan. Anyone out there want to play some Federation Force? I've got some more medals to get. Please?- Zach Miller
---

3. Picross 3D Round 2 (3DS eShop)
The original Picross 3D came out of nowhere to be one of the best games for the Nintendo DS. Taking the traditional Picross grid and mapping it to a block of cubes to chip away from, HAL Laboratory created a mind-bending logic puzzle that could only work in a video game. The 3DS sequel, Picross 3D: Round 2, took a while to come out in the west after its Japanese release, especially in Europe, but it was well worth the wait.
This sequel not only adds hundreds of new puzzles, but introduces interesting new wrinkles to the formula. The two-color mechanic adds another layer to the logical process you have to go through, while also resulting in the end product actually resembling what it's supposed to this time around. The difficulty curve is also much better balanced this time around, mixing in different levels of puzzles as you go. This game is one of the most challenging and most compelling puzzle titles ever.- J.P. Corbran