There might be enough here to get you through the entire second half of the year.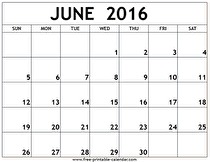 Unlike the last couple of years, Nintendo doesn't have a major retail game coming out at the end of May for Wii U in the vein of Mario Kart 8 or Splatoon. But between Nintendo and 3rd parties, there seems to be an unspoken agreement to release everything in June. And in Wii U terms, we mean EVERYTHING.
There's actually more games coming out on disc in June than released for the Wii U last November. And unlike some of the November releases we could name, there's some real gems in the lineup next month. There's potential for delays in some cases, but if you want to keep that Wii U disc drive spinning for the rest of the year June will give you plenty of play.
---
The Book Of Unwritten Tales 2
Release Date: June 7
MSRP: $19.99 US/CAN, £19.99, €19.99
Developer: KING Art
Publisher: Nordic Games (through their Adventure Company footprint)
On other platforms: Yes (PlayStation 3/4, Xbox 360/One, PC)
Although Nordic releases might have fluid release dates, the adventure sequel (the original release was PC only) seems to be locked into the pre-E3 slot for Wii U. The game promises 20 hours of adventure fun and based on other platforms, a striking orchestral score. It's also the least dramatic of the two crowdfunded projects coming out on Wii U, raising a modest amount and releasing pretty close to its Kickstarted goal.
Not recommended for: Those who are fantasy'd out by Game of Thrones (or the 3DS lineup).
---
Minecraft
Release date: June 17 (NA only)
MSRP: $29.99
Developer: 4J Studios
Publisher: Microsoft Studios / Mojang
On Other Platforms: Everything but the 3DS, plus Wii U eShop
Releasing the day after Nintendo's Zelda demo days end, the physical release of last December's eShop sensation should keep the Wii U in the sales charts for a couple of months at least. The included Super Mario pack will be the first of what will hopefully be a huge amount of Nintendo content, and it has all the Wii U features (off-TV / four player local / eight player online play) of the eShop version.
Not recommended for: Those who downloaded the game on the eShop in December.
Previous NWR coverage: Andy's review, "Should You Buy Minecraft?"
---
Mighty No 9
Release Date: June 21 (NA)/24 (EU)
MSRP: $29.99/$34.99/€29.99/£24.99
Developer: Comcept
Publisher: Deep Silver
On other platforms: Every other platform, with handheld versions due "soon"
If Nordic Games titles have fluid release dates, Mighty No 9's was gaseous. The Kickstarter sensation descended from "hot Mega Man remake" to running joke over the course of its multiple delays, and before Deep Silver locked in the release dates it was thought that the game was going to come out in December. Early impressions from a backer beta were... somewhat unkind, but at this point...
Not recommended for: Red Ash backers. Though the backer beta isn't recommended for anyone but Kairon.
---
Mario and Sonic at the Rio 2016 Olympic Games
Release Date: June 24 (all territories)
MSRP: US$59.99/C$74.99/€49.99/£49.99
Developer: Sega
Publisher: Nintendo
On other platforms: A 3DS version released in March, but has different content
Of all the games on this list – and yes, this INCLUDES Mighty No 9 – Mario and Sonic seems to be the best candidate for a delay, if only to put it out during or just after the actual Rio Olympics (August 5 – 21, viruses and government unrest permitting). However, should the game release, it'll be a decent companion to the day's other release and provide an opportunity to spear Amy Rose out of those stupid boots she wears in the new Rugby Sevens competition.
Not recommended for: Amy Rose fans, the World Anti-Doping Agency
---
Tokyo Mirage Sessions #FE
Release date: June 24 (all territories)
MSRP: $59.99/$74.99/€49.99/£49.99
Developer: Atlus
Publisher: Nintendo
On other platforms: Nope!
The second to last of the games announced in the infamous January 2013 "Please buy the Wii U" Nintendo Direct to come out in North America, Tokyo Mirage Sessions is the team behind the Devil Survivor strategy RPGs hooking up with Intelligent Systems (makers of fine strategy RPGs) and making Nintendo's answer to Persona. We've talked this game to death before, and hope to have the North American version in hand soon.
Not recommended for: Half of the "dub v sub" debate, the ESRB/PEGI/USK/ACB/etc.
Previous NWR coverage: Alex's PAX East impressions, Daan's hands-on preview
---
Terraria
Release date: June 24 (EU)/June 28 (NA)
MSRP: $29.99/$34.99
Developer: Re-Logic
Publisher: 505 Games
Other platforms: All platforms including 3DS
The fourth game releasing in the last Friday of June for Europe, Terraria has been compared to Minecraft for their focus on digging, though Terraria is a side scrolling survival title that does a good job of aping the Super Nintendo's art style. For extra fun, you can summon giant boss monsters if things aren't going your way down in the dirt. There's a wide variety of arguments to dig around with, and the Wii U version will add four/eight player local and online play.
Not recommended for: People who need blocks in their digging games.
---
LEGO Star Wars: The Force Awakens
Release Date: June 28 (all territories)
MSRP: $59.99/$69.99
Developer: TT Games
Publisher: Warner Brothers
Other platforms: All of them including 3DS
With the closure of Disney's publishing arm and the discontinuation of Disney Infinity, this is the last Star Wars game we're going to see until Lego Star Wars Rogue One inevitably launches this time next year. Jurassic World made bank for WB in this slot last year, and now they're coming back with a movie that managed to make EVEN MORE MONEY. The game itself is a not-so serious take on The Force Awakens, with the traditional Lego collecting elements, and apparently the movie actors have recorded new voice work for this game.
Not recommended for: Anyone who hated The Force Awakens as a movie.