Hashtag Fire Emblem.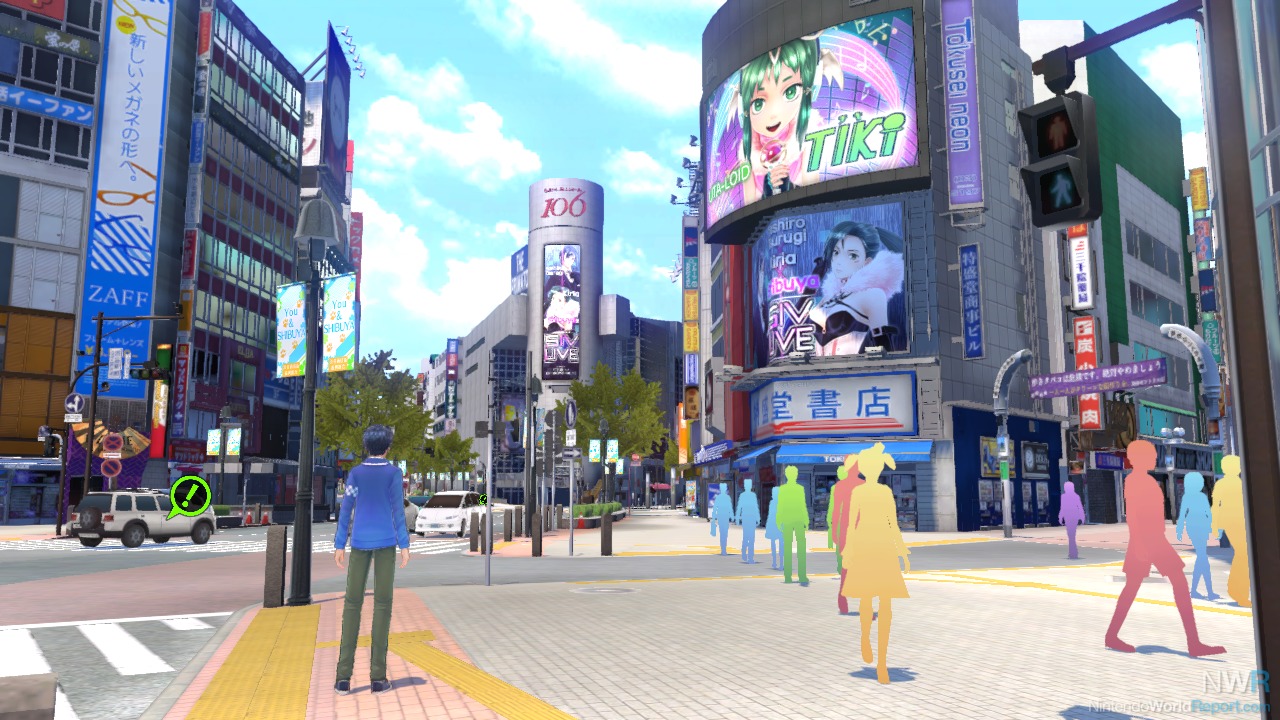 Tokyo Mirage Sessions #FE, the game originally known as Shin Megami Tensei x Fire Emblem, did not turn into the game we all probably thought it was going to be. Did you think it was going to be a Fire Emblem game with SMT characters? Or an Atlus RPG that features heavy collaboration between your favorite characters from each universe? Guess again. TMS #FE is an original title with an original story about Japanese idol music and some Fire Emblem characters thrown in for good (?) measure. In reality, it's about 60% Persona 3/4, 30% Shin Megami Tensei, and 10% Fire Emblem.
The Persona
If you have played Persona 3 or Persona 4 (though you understandably might not have because they're exclusively on non-Nintendo systems), the combat is Persona combat. You and your party of young adults fight monsters in simplistic, mostly procedurally generated dungeons (the same exact type you would see in Persona) and level up by fighting in battles against "Mirages" (think shadows from Persona) and exploiting their weaknesses. In order to fight them, you use your own Mirages (which are directly inspired by Fire Emblem characters like Chrom) to fight them.
Many of the moves are SMT moves (Zio makes a prominent return in the demo, if that tells you anything), and exploiting a weakness allows you to conduct follow-up attacks. There are small tweaks here and there (weaknesses are much easier to identify as is the turn order in combat), but this is straight-up Persona gameplay – no ifs, ands, or buts about it.
The style, while original, reminds me most of the bright and colorful style of Persona 4. At least from what I could tell, the apocalyptic nature of Shin Megami Tensei is not fully represented here, but that's probably going to come at a later time.
The Shin Megami Tensei
Anything Persona is automatically SMT since the former is based on the latter, and in addition to that, the way you explore and move around the world is extremely reminiscent of SMT – specifically Shin Megami Tensei IV. Like IV, the world you traverse is a series of connected-yet-separate areas in a futuristic approximation of Tokyo. You move in and out of areas in the exact same way and you can access dungeons just as easily from this world as you could in IV. If the RPG part is Persona, the world design and real world elements are SMT.
The Fire Emblem
For a Fire Emblem crossover, it's amazing how little Fire Emblem is represented. As far as I can tell, there are two key aspects of gameplay taken from Fire Emblem. The first is that your Mirages who fight with you Persona-style are based on Fire Emblem characters from Awakening and the very first Fire Emblem game from 1990. I say "based on" because the character writing and personalities don't seem 100% intact. Chrom is represented as a much darker redesign of his Awakening form, for instance. The other key thing is the weapon triangle from every Fire Emblem games, where some weapon types would be stronger than others; that is represented in gameplay alongside SMT's elemental weaknesses. There are other small things here and there, but that seems like the bulk of it.
I only got to play the PAX East demo for 10 minutes, so I didn't get a total grasp of its quality. I had fun, and I see a lot of potential, but I certainly didn't play enough to get a complete grasp of that fun or potential. That said, I'm looking forward to June 24. As a Persona fan, an SMT IV fan, and a Fire Emblem fan, this seems like a game for me.