From unused revisions to the inability to move, it was a crazy first half.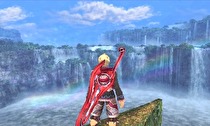 In January, the New 3DS was announced for release outside of Japan and Australia. Except only the XL version showed up in North America for several months (the first example of the smaller model being badged with Animal Crossing). And as for games that need it, we have an admittedly-impressive handheld version of Xenoblade Chronicles, and a single indie game that still doesn't work.
February saw amiibo-mania reach its zenith (or nadir, depending on who you ask) as the new wave of Smash Bros amiibo saw sellouts across North America. One current member of the Nintendo World Report staff had to wake up at 4:45 in the morning (local time) to get Rosalina preordered. Fans wished for games that would justify amiibo – and they got it in the form of amiibo Tap (a glorified demo service for the Virtual Console), the amiibo Party mode of Mario Party 10, and later, Animal Crossing amiibo Festival. Although anything worked with amiibo Tap, the other two were restricted to their own sets of amiibo, going so far as to only give a single unlock for finding Villager and using it in amiibo Festival. Whoops.
In March, following a couple of months of lackluster console sales even with the "New 3DS bump", fans began to clamor for details of new hardware. They got it on March 17, with the announcement of codename "NX" – but that's all we got official, because late Nintendo president Satoru Iwata declared a moratorium on discussion of it until 2016. And this was only done to assure fans and shareholders that Nintendo was staying in the dedicated hardware space following the announcement of Nintendo's mobile strategy.
The April 1 Nintendo Direct saw two projects thought to be long dead come back: Fatal Frame and the Shin Megami Tensei x Fire Emblem project. When Fatal Frame released in October outside of Japan, it was a limited release or in North America's case, a digital-only release. Meanwhile, the SMT x FE project (known now as Genei Ibunroku #FE) which many thought would either be a Fire Emblem-style strategy game or a dark Shin Megami Tensei-style RPG, instead hued closer to the Persona series and focused on idol singing. Early returns from Japan are less than ideal (23,000 units in its first two days of sale).
In mid-May, 2014 indie release 1001 Spikes got a long awaited patch that was to bring off-TV play to the game. While it did that, it had the unfortunate side effect of breaking something slightly vital to playing a 2D platformer – the ability to walk to the right. The game was eventually fixed, but it did serious damage to the reputation of Nicalis, the game's publisher. That same month saw Koji Igarashi free himself from Konami's janitorial pool and announce his return to explorative platforming with Bloodstained: Ritual of the Night's Kickstarter. Fans wished he would return to Nintendo systems, and the goal was met – but it involves a studio with a questionable track record getting an engine working on the Wii U that has never worked there before.
June brought E3, and several examples back to back with it. The call went out for a new Metroid, and it was met with the 2016 game of the year – but the howls of protest arose as it appeared to be a hunting action game fused with intergalactic 3-on-3 soccer. Animal Crossing was finally announced for Wii U – as a board game. Camelot came back to Nintendo systems – with the barest bones of a Mario sports title. Even the hype of a new Fire Emblem game getting named (Fates) was tempered by the news of the game being three versions, and the game having same-sex marriage options was tempered by each of the main versions having just one option and the genders being locked to a particular game.