We're making a list and checking it twice. We're gonna find out what games you might have missed this generation.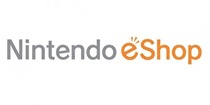 Happy Holidays, everyone! With Nintendo's light release schedule, we've made a list of older games that you might have missed this generation. Now is the perfect time to catch up! Gift them to your loved ones or put them in your letter to Santa.
Let us know any games we missed in the comments below!
MORE 3DS
---
Matt says: Mario Golf: World Tour
Golfing in the Mushroom Kingdom has never been this good! As a huge fan of the Mario Golf series, I was surprised at the sheer amount that is available here in this golf simulator. Most of your favorite Mushroom Kingdom characters are present as playable characters, and the career mode where you play as your Mii has a whole host of unlockables and challenges to overcome. The golf gameplay itself has never been better in the series, and the plethora of included courses, as well as the ones available via paid DLC, make this the most robust Mario Golf game that Camelot has ever developed. Add onto this the online tournaments, and you've got a game that will last you for weeks as you try to improve your scores.
Mario Golf: World Tour is still selling in most places, including the eShop, at its original price, but you can find it for around $32 on Amazon new, and around $20-25 used.
Good Gift For: Golf lovers everywhere, and fans of the Mario sports simulators.
Nintendo World Report Review Scores: 8.5/10 from Neal Ronaghan and 8/10 from Daan Koopman
---
Adam says: Pokémon Rumble Blast
I love the Pokémon Rumble series, but this is the only one I can recommend. You are a collector of toy Pokémon used to battle other toy Pokémon. It's a top-down, beat-em-up dungeon crawler starring over 600 Pokémon toys. Each one has a power level and two attacks. If you find one you really like, you can swap out its moves using in-game money. The story is the awful, children's show friendship nonsense I gobble up, with evil toy Pokémon trying to take over the toy Pokémon world. The gameplay is pretty repetitive, but it doesn't ever get super boring. With over 600 Pokémon to collect, the game is almost infinitely replayable. This was the first game that made me care about StreetPass, letting you fight the strongest Pokémon of nearby players. This is also one of the only games I've thought about rebuying digitally. It's a shame that the Wii U and Free-to-Play sequels stripped out so much of the charm of this game. I really loved the story and still feel it's the only game in the series that stands out.
Physical copies of this game have also disappeared, but it can still be picked up on Nintendo's website or the eShop for $34.99.
Good Gift For: Suzie is a die-hard Pokémon fan and has fun with Skylanders' gameplay. She isn't interested in micro-transactions and likes to have a story.
Note that the Free-to-Play Pokémon Rumble World has a spending cap of about the same price as purchasing Pokémon Rumble Blast.
Nintendo World Report Review Score: 7/10 by Zachary Miller
---
eShop Games
Carmine says:
The titles previously listed are all available as physical versions, but there are lots of compelling titles available only on the Nintendo eShop for both the Wii U and 3DS. In the case where you want to give an eShop gift card and a suggestion, here's a quick rundown of some other titles you should consider.
---
Child of Light (Wii U)
An enchanting RPG where a Princess journeys through a fantasy world to combat a dark queen.
Good Gift For: Clyde who loves poetry, Bella who wants to see a Princess save the day for once.
Nintendo World Report Review Score: 7.5 from Guillaume Veillette
$14.99
---
Ittle Dew (Wii U)
An irreverent indie take on the classic 2D Zelda genre. It'll do.
Good Gift For: Annalisa who enjoys puzzles, Chief who loves Zelda games, Yuka who has a dark satirical bent.
Nintendo World Report Review Score: 8/10 from Bryan Rose
$9.99
---
Another World: 20th Anniversary Edition (Wii U, 3DS)
A remaster of an amazing old-school puzzle-adventure game that sees you zapped into an alternate dimension.
Good Gift For: Cyrano who beat the original Prince of Persia game, Bertha who enjoys old-school adventure titles, Cole who is into the whole -nth dimension thing.
$7.99
---
All three amazing Ace Attorney who-dunnit detective/lawyer puzzle-adventure games thrown into one.
Good Gift For: Renee who's into detective puzzles, Lopez who loves wacky Japanese anime, Jambette who has a strong sense of justice
Nintendo World Report Review Score: 8.5/10 from Andy Goergen
$29.99