Here, spend a bag of money.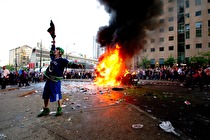 It's time for the annual orgy of acquisition in the US – following a round of turkey and football, you trudge out to the stores at dark o'clock and fight the crowds for a deal. Or optionally, you sneak an order in online on your phone before grabbing a second round of stuffing. Either way, if you're looking to pick up that big Christmas gift, this is the time.
But what should you be looking for this week? And who should you pray to (insert deity of choice here) puts their stuff up online for? Let's sort it all out here. Use the sidebar on the right to jump to the deals you're looking for.
This article will be updated with other retailer's plans once available (most notably Amazon), and as the digital sales are released. Please check back regularly for updates, and use the handy email form or let us know in the Talkback below if you spot anything worth noting.
12:30pm ET November 24: Added Natsume, Little Orbit sales on eShop.
9:45 am ET November 25: Added GameFly sale
12:45 pm ET November 25: Added Nintendo, Level 5, WayForward and Activision sales.
4:35 pm ET November 25: Added Amazon calendar.