A couple of intriguing imports and the potential for a whole lot more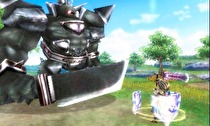 OK, so you're not down with what Nintendo's cooking. That's fine, as the 3rd parties are bringing some real big guns, including just the second Japanese-developed RPG from SquareEnix in the West. And maybe more to come?
---
Final Fantasy Explorers
RPG type: Action
Release dates: December 2014 in Japan, January 26 in NA and 29th in Europe
Previous NWR preview coverage: Danny at TGS, Daan at Gamescom
The first major RPG of the year with a release date, Final Fantasy Explorers takes dead aim at both the old Final Fantasy fanbase on Nintendo systems and the fans of Monster Hunter with battles with many of the series' classic foes. Daan's preview coverage has the hype train loading up, and I do believe the expression is "there ain't no gettin' off of this train we're on".
---
Project X Zone 2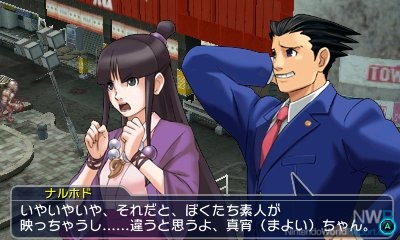 RPG type: Strategy/action
Release dates: 2016 in all territories
Previous NWR preview coverage: E3 (video with direct feed audio)
Let's be honest: This was the last game anyone expected to see on the way after the first game came out in 2013. But when the Western sales outsold the Japanese sales 10-1 and kicked it to 400k worldwide, of course a sequel would happen. Here's hoping the average chapter doesn't take 90 minutes to finish, as that was a common objection to the original.
---
Unconfirmed but Possible:
Monster Hunter X and Monster Hunter Stories: Monster Hunter X is due in November in Japan, while Stories is still early 2016. Neither one has had a localization announced, but 1.4m sales in the West means at least one has a shot with X more likely as it comes out first and might be an easier localization.
Etrian Odyssey V: In an unusual move, the platform was not announced for the new Etrian Odyssey game when Atlus announced it. So it's not 100% confirmed that this is even a 3DS game, but let's face it… it's a 3DS game. It's set for early 2016 in Japan, so a localization in the Untold 2 time frame (early August) looks likely.
Dragon Quest: As they did with the NX announcements of Dragon Quest, Square walked back the Paris Expo announcement of Dragon Quest VII / VIII coming West, but generally what Horii wants Horii gets. At least one Dragon Quest game *may* launch in 2016 for the West – 8 the likeliest candidate due to having a prior localization in the bag already – but as with anything in this series on the 3DS, nothing is guaranteed.
The Snack World: Level-5 announced this new crossmedia property to supplement Yo-kai Watch in Japan earlier this year, and if they're aggressive in having it be a worldwide phenomenon it could launch in the West next year. Not likely, however.
Unknown Projects: Atlus' lineup for 2016 so far is the Genei Ibunroku #FE project with Nintendo (and at this rate, Persona 5), but they tend to announce their projects a few months in advance and they still have Legend of Legacy and Stella Glow for this year. XSEED's lineup runs through the end of the year with Popolocrois x Story of Seasons, and Aksys just picked up a game whose name means "Snot Snot Friends" in Spanish so heavens knows what could come down from 3rd parties. Even the indies could bring the noise thanks to the addition of Unity to the platform, and as we learned from Binding of Isaac Rebirth you can go from announced to release in four months. (Whether you can reach "fully functional" in that timeframe is still an open question, as Zach would remind us.)