Getting ready for the Wii U launch? So are we!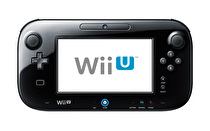 In lieu of simply posting 20 or so separate previews in the next couple weeks, we have elected to do something a little different: put every single tidbit of Wii U information in one comprehensive feature. We have special mini-previews of all 23 launch games, but we also go into detail regarding the eShop, Nintendo TVii, and more.
We've also assigned each game a silly "approval rating" in spirit the recent U.S. elections. Essentially, we polled as many NWR staffers as possible to determine how excited they were about a given game. The more excited we were as a group, the higher the percentage rating the game received (out of 100). Democracy!