You already know this game is amazing.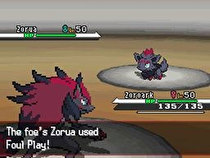 The newest addition to the Pokemon franchise, Black/White, took the world by storm. It drew in players who had never played before as well as people who hadn't picked up a Pokemon game since the Red/Blue days. Seasoned Pokemon trainers rejoiced at the additions to their Pokedexes, as well as the overall improvements made from previous games.

With 150 new Pokemon to see and befriend, it's safe to say that everyone who played the game found a new best friend and partner to travel the newly discovered Unova region with. From the cute bundle of fur that is Minccino to the intimidating Krookodile, the new Pokemon had it all. Most of the first forms were adorable and friendly, and with each evolution became more and more badass and awesome. There were even a few Pokemon whose Pokedex entries stood out, such as Yamask's entry in White: "These Pokémon arose from the spirits of people interred in graves in past ages. Each retains memories of its former life." Creepy right? But back to Tepig and those adorable monsters. Pokemon got it right with these new 150; they gave us cute and cuddly creatures, which eventually turned into awesome fighting machines.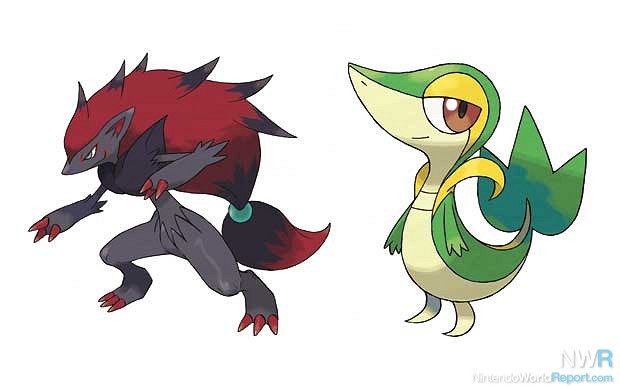 See a total badass evolved Pokemon on the left and a smug, yet adorable starter on the right.

Black and White threw some new game mechanics into the mix as well, further solidifying the games' "awesome" status. With the introduction to seasons, players trekking through the region would experience each part of the year, which would sometimes affect their battles as well as their Pokemons' appearances. Black and White also introduced fully animated battle sprites so players could see their battles in fully animated glory. What's that? Fully animated battles aren't enough for you? Ok, how about triple battles? With triple battles, players were able to have three fighters on the field at the same time, battling it out against three opponents simultaneously. The game also introduced rotation battles, although reviewers were less than enthusiastic about that battle style.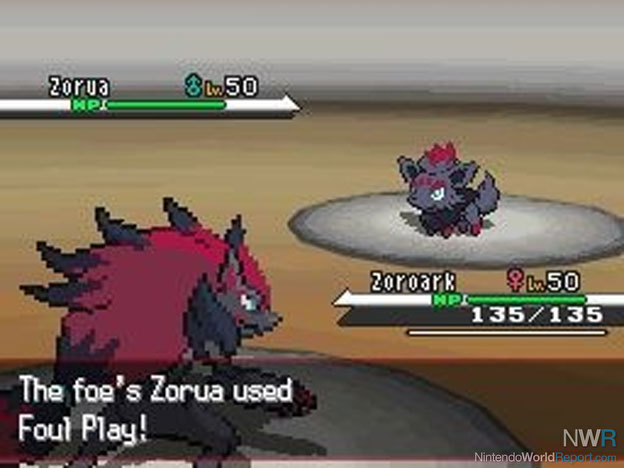 I mean, they're not animated HERE but if you were playing the game they would be.

This new experience didn't stop with Nintendo DS. With the newly added Dream World, players could continue their adventures online with their Pokemon. In this newly created Dream World, players could befriend Pokemon with new abilities that would be impossible to get any other way. After connecting the DS to the internet, players could explore the Dream World with their Pokemon, playing games and collecting items for their Dream Home. This new addition wasn't necessary for the completion of the game, but it gave the game a lot more lasting content.

Team Plasma's presence in the game brought a bit of a change to the world of Pokemon. For the first time ever, the citizens of the Pokemon world question whether or not it is ethical to catch Pokemon. An interesting point to discuss at the very least, even if it is being spouted by a bunch of jerks who abuse their Pokemon. When they are first introduced, some players ask "Am I the bad guy in this game? I did just beat a Toddler and take their money...." The franchise has been known for its simple yet engrossing stories and Black and White continues the reputation.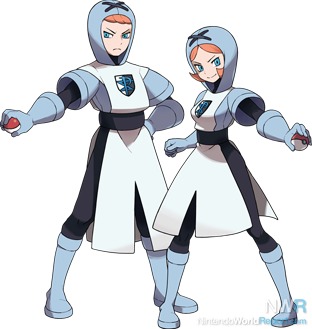 "Oh, look at us! we're so cool. We're part of team. Bllleeeccchhh."

It's hard not to like Pokemon Black and White. They are solid games that continue to improve upon an already impressive legacy. Some people see the need to catch them all, while others just strive to be the best trainer of all time. No matter the reason, once you start on your epic journey you won't stop until you've achieved your dreams.

TL;DNR: This game is awesome. Haven't played it? Go get it. Now.