Switch all day every day.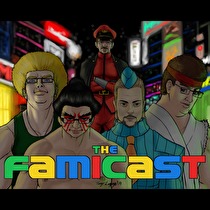 Subscribe via iTunes (Please rate and review, too!)
It may shock you to learn this, but Nintendo released a new console recently! I know, it was news to us too, but Danny did his due diligence and picked up the Switch and a few games.
This episode of the Famicast is a much more focused affair as James and Sairus talk with Danny about his early impressions with the Switch, along with any other news that's sprung up around the new console recently. We try to cover a bit of everything from launch lineups, to hardware and software failures, to region locking. The latter of those is of particular interest to those of us in Japan!
A small reminder too: Our next episode will be The Big One - our hundredth episode! We're hoping to get some our listeners to join in on the event, so if you can make it on the 26th of March, 2017 at 9:30pm (Japan time) make sure you send us a tweet @thefamicast and we will get you on the guest list!
This podcast was edited by Danny Bivens.
Music for this episode of The Famicast is used with permission from 8 Bit Weapon. You can purchase their music and shirts from their website 8bitweapon.com
Additional music for this episode of The Famicast is copyrighted to Nintendo, and is included under fair use protection.
The artwork for the show was designed by Tony Losoya, follow him on Twitter @Tony_Losoya