We're giving away an amiibo every week of summer! Welcome to Week 5: Kicks!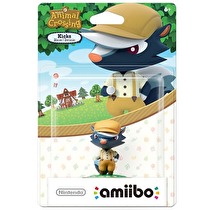 Nintendo keeps releasing amiibo, but you don't have to break open your wallet to get your hands on them. Why not win a free amiibo figure from Nintendo World Report? We'll be giving them away all summer long!
Every week we'll run a different contest for a different Amiibo prize. It might be a caption contest. You might need to answer trivia. Or you might need to tune into a podcast for the secret keyword for that week's random drawing! Make sure you check back each week to enter into that week's particular contest, and to get a sneak preview at the Amiibo prizes to come! (Winners of previous weeks of the NWR's Summer of Amiibo event are not eligible for subsequent prizes.)
---
This week's prize: Kicks! This week's contest: Random Drawing by e-mail!
Instructions:
Compose an email to contest@nintendoworldreport.com with the subject title "Summer of Amiibo Week 5" and the contest keyword "Armor Shoes" in the message body
Hit Send!
We'll select a winner randomly from the entries!
---
Full List of Prizes:
June 23: Pink Yarn Yoshi amiibo
June 30: Villager amibo, plus second bonus prize winner
July 7: Chibi Robo amiibo
July 14: Greninja amiibo, plus second bonus prize winner
July 21: Kicks amiibo
July 28: Ryu amiibo
August 4: Inkling Boy (EU) amiibo
August 11: Inkling Girl (EU) amiibo
August 18: Mii Gunner (JPN) amiibo
August 25: STAY TUNED!!!

Send in your entries for this week's contest, and make sure to keep an eye out for next week's giveaway!