This is truly the power of Pokémon Go.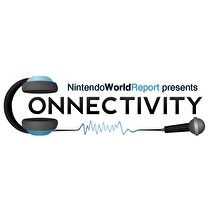 Subscribe via iTunes (Please rate and review, too!)
Hello and welcome to episode 207 of Connectivity. This week's show is hosted by Daan, Bryan and Carmine.
In non-Pokémon GO games, Bryan has been playing Super Mario RPG, but since we'll probably talk about that later he tries his hand at becoming the next Dana White in World of Mixed Martial Arts 4 on the PC. Carmine is giving away some amiibo (rules can be found here) but also has plunged into the quirky eShop titles The Battle Cats POP! and Unholy Heights (along with nonTendo mobile game Tiny Tower). Daan has been fighting off blocks in Tumblestone and dealing with the number one threat to Europe and Australia in Teddy Together while dealing with other larger threats in Monster Hunter Generations.
For the main discussion, it's all Pokémon Go. We look at the game's launch and what can be done to improve it, as well as curse the abundance of various wild Pokémon and examine what the runaway success of Go means for the Pokémon franchise in general.
Nintendo World Report is now on Patreon, and high rollers can name their topic for Connectivity, so head over to our Patreon page if you want to support us.
Connectivity has joined Twitter, so be sure to follow @ConnectivityNWR to be up to date on any announcements. We are wanting more listener participation, so feel free to ask questions, they may show up in the show!
Send us your listener mail by clicking here.
This episode was edited by Adam Abou-Nasr. The Connectivity logo was provided by Andrew Brown, and the opening theme song was provided by Perry Burkum. Check out more of Perry's music at Bluffs Custom Music.