Our friend TYP drops in to helps us discuss lots of indie games, Pokemon, the D.I.C.E. awards, Virtual Handheld, and how to choose the right Smash Bros. character.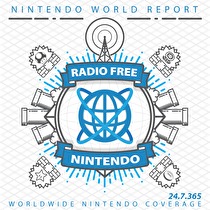 Subscribe via iTunes (Please rate and review, too!)
Jon needed this week off, so we asked our good buddy (and birthday boy) Michael "TYP" Cole to step in, as he often does. Our guest kicked off New Business with impressions of Guacamelee: Super Turbo Championship Edition on the Wii U. Guillaume follows with another independently-developed Wii U game, the brand new Blek. Jonny takes the indie attention to 3DS with an update on Moon Chronicles, which is finally complete with all remaining episodes. Then, for something completely different, James checks out the long-running and completely insane (Tecmo's) Deception series on PS3. We had some time to go back around, so TYP catches up to Pokemon Y after a long break from that franchise. Gui tries the Zelda-like, comedy-adventure Ittle Dew for Wii U, and Jonny recounts his star-studded trip to the D.I.C.E. Awards in Las Vegas.
Listener Mail is always a good survey of the topics you want to hear about, and this week's sample covers some familiar topics from new angles. First up is the ever-popular Virtual Console speculation, this time focused on how this feature could manifest on the New Nintendo 3DS (XL). We also consider Nintendo's true level of interest in the eSports tournament scene, and we try to help a Smash Bros. newcomer find a new fighter to call his favorite. Please keep the show varied and interesting by telling us what you'd like to hear about in the next email segment!
The next RetroActive discussion has officially begun! We hope many of you will play along with us and post your questions and comments about Pokemon: The Trading Card Game (GBC/3DS) right here in the NWR Forums. We'll take some of the best posts and use them in the upcoming podcast feature. It's also a great place to seek and offer help in the game, or just see what other people think about this odd little game-of-the-game-of-the-game.
This episode was edited by Guillaume Veillette. The "Men of Leisure" theme song was produced exclusively for Radio Free Nintendo by Perry Burkum. Hear more at Bluffs Custom Music.