We have fresh games, and Listener Mail gets very hypothetical. Also, another RetroActive already? But this one is different.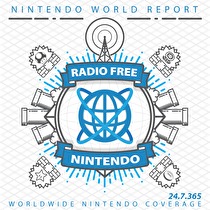 Subscribe via iTunes (Please rate and review, too!)
After a modestly chaotic few weeks, we're back to the most common format of this ever-changing show, with all four members, New Business, and Listener Mail. It all starts with Guillaume's wrap-up on Lego City Undercover, which seems to be under the radar but is really working for him and others playing it on Wii U. James digs into Battalion Wars, the unusual action/strategy spin-off from GameCube's dying days. Jon gets masochistic with Ultimate Ghosts and Goblins, the PSP remake of your host's least favorite 2D platformer. One more more up Jonny's alley is Giana Sisters: Twisted Dreams, which he's playing in anticipation of the game's Wii U conversion later this year. With time remaining in the segment, Gui wraps back around with a severe warning on Tokyo Crash Mobs, and Jonny shares a few initial thoughts on Guacamelee.
For this week's batch of Listener Mail, it seems like everyone wants us to discuss hypotheticals. There's one on an Mother/Earthbound Kickstarter campaign, a choice between retail-only or digital-only for the Wii library, and the possibility of a Nintendo Plus service with its own "instant game collection". The last email breaks this trend, instead asking which games break all spending logic and compel us to buy systems we might not otherwise. You'll learn a lot about James in this one. Keep the revelations coming by sending your own Listener Mail for a future episode!
Even though we just wrapped up the Ys Book I&II RetroActive, it's already time to set up the next entry in this popular feature. We wanted a stark change of pace this time, so it's a special poll inspired by a recent email: Mega Man 2 vs. Mega Man 3. The timetable is compressed this time, so vote right now and be ready to play along very soon!
This podcast was edited by Guillaume Veillette.
Music for this episode of Radio Free Nintendo is used with permission from Jason Ricci & New Blood. You can purchase their newest album, Done with the Devil, directly from the record label, Amazon (CD) (MP3), or iTunes, or call your local record store and ask for it!
Additional music for this episode of Radio Free Nintendo is copyrighted to Nintendo and is included under fair use protection.