Games, emails, and controversy -- what more could you want in a Nintendo podcast?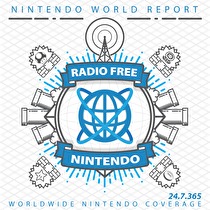 Subscribe via iTunes (Please rate and review, too!)
We don't often get to deliver impressions of unreleased games in New Business, but James does just that with Solatorobo. It's a fantastically pretty 2.5D game that XSEED is bringing to America, and we do our best to save it from obscurity. James also has a few thoughts on completing Ocarina of Time 3D, and he has some quick comments on an equally quick game, GO Series: 10 Second Run on DSiWare. Jon seeks redemption by starting and completing a game in the span of just one week -- it's Halo: ODST, and despite it being a spin-off, he finds it to be quite typical of the franchise formula. Jonny finally digs into Shantae: Risky's Revenge, and it is indeed a Castlevania-style adventure full of exploration and character upgrades. The boobs are maxed out from the start, though. Per a fan's request, Jonny also reports on Kotaku's localization of Retro Game Master (a.k.a. Game Center CX), the wacky Japanese TV show that spawned our beloved Retro Game Challenge for DS. Finally, Greg celebrates (mourns) yet another delay and platform change for the new Pikmin by checking out the New Play Control version of the first game.
In the second segment, we start with a lengthy and passionate analysis of the ongoing drama over Nintendo's apparent decision to withhold American releases for Xenoblade, The Last Story, and Pandora's Tower. Since this recording, Nintendo of Europe has confirmed all three games for release in that territory, meaning that English translations will be completed regardless. Surprisingly, we got no emails on that subject, but you did write in about jet packs & grappling hooks, expectations for multiplatform games on Wii U, Nintendo's plan to sell more accessories in the next generation, and the RFN crew's take on Infamous and Metal Gear Solid.
Finally, we are happy to announce a special live call-in event to celebrate our fifth anniversary and 250th episode! Please join us online for a couple of hours starting Saturday, July 9 at noon Pacific, 3pm Eastern (7pm GMT). We'll set up a live audio stream and chat room here on the site, and also provide Skype info so you can call in and speak with the RFN gang. We would love to hear your thoughts on the state of Nintendo and answer your questions about the show or gaming! The whole webcast will be recorded and included with our normal recording for Episode 250, releasing just one day later. We hope to see (and hear) you there!
This podcast was edited by Greg Leahy.
Music for this episode of Radio Free Nintendo is used with permission from Jason Ricci & New Blood. You can purchase their newest album, Done with the Devil, directly from the record label, Amazon (CD) (MP3), or iTunes, or call your local record store and ask for it!
Additional music for this episode of Radio Free Nintendo is copyrighted to Nintendo, and is included under fair use protection.