TYP joins us for Epic Mickey and Epic Listener Mail.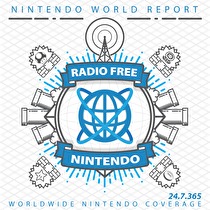 Subscribe via iTunes (Please rate and review, too!)
With Jonny entering the final stages of his Brundlefly-like transformation into "Dr. Metts" and the rest of the RFN crew simultaneously hitting a gaming dry spell, it was up to Radio Trivia Podcast Edition host Michael "TYP" Cole to step in and provide the podcast with some New Business this week.
Fortunately, TYP just happened to have visited Disneyland and played Epic Mickey recently, so he gives us the lowdown on what to expect from Warren Spector's Wii-exclusive love letter to Disney's storied past. There's yet more TYP epic-ness to come though, as Mike recounts being given the VIP experience at Disneyland Resort (i.e. cutting in line ahead of sobbing children) and closes the book on Kirby's Epic Yarn for us, only to compound Greg's misery at still being without Good-Feel's soft and cuddly platformer. James closes out the segment with an experiment in what happens when you let user reviews determine your XBLA purchases, which yields surprisingly non-rage-inducing results.
Our relatively sparse New Business gives way to a bumper-sized edition of Listener Mail as we collect up some of the best letters we've missed in recent weeks. At your request, we discuss: Club Nintendo rewards for third party titles, mysterious improvements in our gaming ability, our favourite remakes, Video Games Live, and the once again topical issue of Japan's console market woes following Keiji Inafune's departure from Capcom. As if that wasn't already enough, we (unsuccessfully) attempt to discover the deep-rooted reasons why some people are Nintendo fans for life, and others lose their childhood fondness for Mario, Link, or Samus all too soon.
Don't forget, the discussion thread for our latest RetroActive feature title, The World Ends with You, is now open - post your thoughts here so they can be included in a future episode!

This podcast was edited by Greg Leahy.
Music for this episode of Radio Free Nintendo is used with permission from Jason Ricci & New Blood. You can purchase their newest album, Done with the Devil, directly from the record label, Amazon (CD) (MP3), or iTunes, or call your local record store and ask for it!
Additional music for this episode of Radio Free Nintendo is copyrighted to Nintendo, and is included under fair use protection.