We celebrate Nintendo's latest announcements, and you celebrate us, in this packed episode.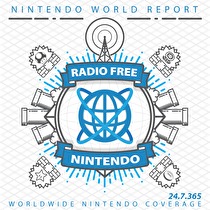 Subscribe via iTunes (Please rate and review, too!)
It has been an exciting week for Nintendo fans, with release dates and new details for Mario, Metroid, and many other games. Thankfully, Jon is back to help us process it all. He also dishes out impressions of Disaster: Day of Crisis, has an early look at Mega Man 10, and some final thoughts on Super Mario RPG. But wait, there's more! Jonny talks up No More Heroes 2 (with Classic Controller), Greg has guarded praise for Muramasa, and James wraps up Miles Edgeworth in this dense New Business segment.
After the break, we announce the winner of the Game of the Decade poll and briefly discuss those results. Thanks once again to everyone who voted, nominated, and organized this lengthy but fascinating process! Then we finally catch up on a portion of your Listener Mail. It starts with a couple of gushing letters that were so kind and eloquent that we had to read them on the air; one also leads to some thoughts on our plans (or lack thereof) to be professionally involved in gaming. Next is a more substantive discussion of Metroid Fusion, with detailed criticisms but also some praise and appreciation for the game that revived 2D Metroid after nearly a decade of dormancy. Finally, a counterpoint to all the congratulations -- one reader expresses great disappointment in our recent elevation of Majora's Mask over Wind Waker, and we respond as best we can.
Heading to PAX East in March? If you can stand to miss part of Chris Kohler's panel or Wil Wheaton's keynote, please consider attending our own panel, Radio Free Nintendo: A Live Nintendo Podcast for Grown-Ups. Jonny, James, Jon, Karl, and Mike will be in person to discuss Nintendo games and take your questions, directly from the audience! There are also plans to have a social gathering with RFN fans that weekend -- check the forum thread for details. If you can't make it to PAX, don't worry! We plan to record everything for the podcast feed.
We're always looking for great Listener Mail to read and discuss on the show, so please send your questions or comments! (We really love seeing your praise and feedback regarding the show itself; however, in the interest of time, we may edit your letter to be read on the podcast.)
Credits:
This podcast was edited by Greg Leahy.
Music for this episode of Radio Free Nintendo is used with permission from Jason Ricci & New Blood. You can purchase their newest album, Done with the Devil, directly from the record label, Amazon.com, or iTunes, or call your local record store and ask for it!
Additional music for this episode of Radio Free Nintendo is copyrighted to Nintendo, and is included under fair use protection.