A special guest joins us to discuss Super Mario RPG and a multitude of other games.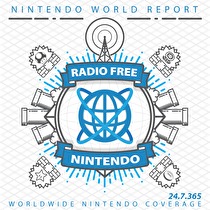 Subscribe via iTunes (Please rate and review, too!)
Jon couldn't make it this week, but luckily, Michael "TYP" Cole was available in his place. TYP spent the previous weekend at Jonny's place, so they have a veritable buffet of games to run through during New Business. James has first thoughts on the Miles Edgeworth game, and Greg catches up on Flower. We only had time for one email this week, but it's a Shout-Out for the forgotten GBA game, Ninja Five-O.
The majority of this episode is consumed by RetroActive #11, the long-awaited discussion of Super Mario RPG. We dive right into the meat of the game, including a lot of what happens in the second half (so if you're still playing, there may be spoilers). We also read a ton of your comments from the forum thread, with some great observations and conversational boosters.
As of this posting, you still have a few days to vote in our Game of the Decade poll -- don't wait! And be sure to check out Zach Miller's cool artwork for the feature.
We're always looking for great Listener Mail to read and discuss on the show, so please send your questions or comments! (We really love seeing your praise and feedback regarding the show itself; however, in the interest of time, we may edit your letter to be read on the podcast.)
Credits:
This podcast was edited by Greg Leahy.
Music for this episode of Radio Free Nintendo is used with permission from Jason Ricci & New Blood. You can purchase their newest album, Done with the Devil, directly from the record label, Amazon.com, or iTunes, or call your local record store and ask for it!
Additional music for this episode of Radio Free Nintendo is copyrighted to Nintendo and Square Enix, and is included under fair use protection.