This episode is narrated by Morgan Freeman.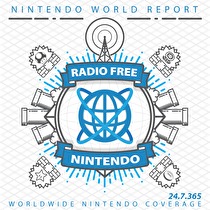 Subscribe via iTunes (Please rate and review, too!)
We've got the whole crew this week and, with the exception of Greg, we all went on a very special journey. But first there's the usual New Business, as Greg recounts finishing four games in the span of just a few days, James and Jonny pick up the Nintendo material with Tales of Symphonia 2 and Silent Hill, respectively, while Jon buys a sequel to a game he barely played two years ago. Before the segment ends, it's the moment everyone's been waiting for as we tackle (pun intended) Muscle March in a vudu-sponsored round of hilarity.
After the break, you'll hear four more Game of the Decade entries, this time with a handheld theme. Zelda, Wario, Metroid, Mario, and Luigi further complicate the upcoming verdict. In your Listener Mail, we ponder which early Wii games could benefit from MotionPlus remakes, what should happen with game reviews to reach a larger audience, and why Nintendo is more committed to physical interaction than emotional interaction.
Don't forget to play along with us on Super Mario RPG for RetroActive! Leave your comments and join the discussion in the dedicated forum thread.
We're always looking for great Listener Mail to read and discuss on the show, so please send your questions or comments! (We really love seeing your praise and feedback regarding the show itself; however, in the interest of time, we may edit your letter to be read on the podcast.)
Credits:
This podcast was edited by Greg Leahy.
Music for this episode of Radio Free Nintendo is used with permission from Jason Ricci & New Blood. You can purchase their newest album, Done with the Devil, directly from the record label, Amazon.com, or iTunes, or call your local record store and ask for it!
Additional music for this episode of Radio Free Nintendo is copyrighted to Nintendo, and is included under fair use protection.