In addition to loads of game impressions, the crew makes their bold predictions for 2010.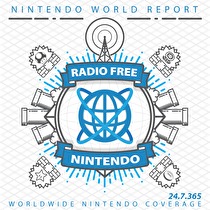 Subscribe via iTunes (Please rate and review, too!)
James is back with a vengeance, ripping a hole into the Avatar game and scratching his head at Crystal Bearers. Greg reports on his recent PS3 acquisitions, including the last game you'd ever expect him to be playing. Meanwhile, Lindy is catching up with Wii Sports Resort, and he actually likes both Wakeboarding and Canoeing. Jonny wraps up this monstrous New Business bit with Castlevania ReBirth, a dismal report on a South Florida arcade, and a hilariously inept discussion of Noby Noby Boy.
After a quick break, we read a single email from the Internets that launches us into a sprawling conversation about the year to come. Our predictions for 2010 cover Zelda's chances of release, the true nature of Wii HD, timing for the next DS, Retro's plans, and much more! If even half of these ideas come true, it's sure to be a wacky and fun year for Nintendo fans.
We're always looking for great Listener Mail to read and discuss on the show, so please send your questions or comments! (We really love seeing your praise and feedback regarding the show itself; however, in the interest of time, we may edit your letter to be read on the podcast.)
Credits:
This podcast was edited by Greg Leahy.
Music for this episode of Radio Free Nintendo is used with permission from Jason Ricci & New Blood. You can purchase their newest album, Done with the Devil, directly from the record label, Amazon.com, or iTunes, or call your local record store and ask for it!
Additional music for this episode of Radio Free Nintendo is copyrighted to Nintendo, and is included under fair use protection.