Jon is back to reveal the genius of Super Mario World.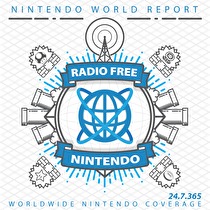 Subscribe via iTunes (Please rate and review, too!)
Our beloved Director returns this week to give a report on the Monster Hunter series (coming to a Wii near you in 2010). Greg is discovering the charms of Chibi-Robo, and James disparages Chromehounds while lamenting bugs and glitches in Fable II. It's a wonder that Jonny gets any real work done at all; his New Business for this week involves no less than five games, including new forays into Punch-Out (Wii) and the Metroid-tastic XBLA game, Shadow Complex.
For the second part of our RetroActive look at Super Mario World, Lindy brings out his notes for a fresh look at his favorite Mario game's triumphs and intricacies. We talk more about the game's bosses and later areas, and of course there are many comments excerpted from the discussion thread on our forums. It's been a great edition of RetroActive, and this week's conclusion was so big that we didn't have time for Listener Mail. Instead, we're going to have a jumbo sample of your questions and comments next week; thanks for being patient!
We're always looking for great Listener Mail to read and discuss on the show, so please submit your questions or comments!
Credits:
This podcast was edited by Greg Leahy.
Music for this episode of Radio Free Nintendo is used with permission from Jason Ricci & New Blood. You can purchase their newest album, Done with the Devil, directly from the record label, Amazon.com, or iTunes, or call your local record store and ask for it!
Additional music for this episode of Radio Free Nintendo is copyrighted to Nintendo, and is included under fair use protection.