Neal sits in for a report on upcoming games, while James and Greg delve into Little King's Story.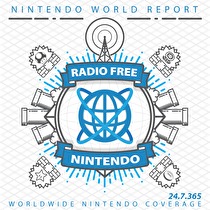 Subscribe via iTunes (Please rate and review, too!)
The hot summer of RFN rolls on with this big episode. We invited Neal Ronaghan to come talk about his recent hands-on experience with two upcoming Wii games: Cursed Mountain and A Boy and His Blob. Before that, though, we stretch out for a five-man New Business segment. Neal kicks it off with Art Style: precipice and bit.Trip Core, and Greg has the Japanese version of Cybernator from Virtual Console. Jon has an update on Chrono Trigger, plus a pair of handheld rhythm games. James breaks into Little King's Story, which he may in fact really like (though we're not sure), and Greg jumps in flesh out the comparison to Pikmin. Jonny tops off the pile of games with a Fable 2 love-fest and an admission that Klonoa does, in fact, get really hard.
Listener Mail is down to two letters this week, partly because we've started reserving mailbag emails for the actual mailbag. So, if you want to hear your question read and discussed on the podcast, be sure to use the podcast email address (or select "Radio Free Nintendo" in our website email form). With all that said, we have some good letters on Sonic's downfall and the prospects of increasing the WiiWare file size limit.
Finally, thanks to everyone who voted in the latest RetroActive poll. We're looking forward to playing and discussing Super Mario World over the next couple of weeks -- be sure to join the conversation in the dedicated forum thread. Your comments may be read on the show!
Credits:
This podcast was edited by Greg Leahy.
Music for this episode of Radio Free Nintendo is used with permission from Jason Ricci & New Blood. You can purchase their newest album, Done with the Devil, directly from the record label, Amazon.com, or iTunes, or call your local record store and ask for it!