Neal Ronaghan joins us for a summary of the New York Comic-Con and a RetroActive discussion of Luigi's Mansion.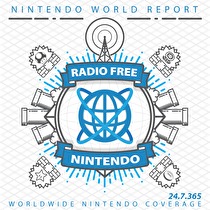 Subscribe via iTunes (Please rate and review, too!)
This podcast will teach you to use both joysticks.
This episode is bursting with fun content, as Neal drops in to tell us about all the games he played at the NY Comic-Con. The rest of his New Business is comprised of the expansive Sonic's Ultimate Genesis Collection, which for some reason isn't available on Wii. Among things we have actually been playing on Wii and DS, you'll hear more about Castlevania III, a pre-emptive purchase of Wii Speak, and the (previously) rare SuperGrafx version of Ghouls 'n Ghosts. James also has a new 360 game to piss him off.
Listener Mail covers great bosses in gaming, the current slate of quality DS releases, and what to buy for your Japanese Wii. Then we jump into RetroActive Game #2, Luigi's Mansion. This GameCube launch title was a big seller, but does it still hold up well today? The RFN crew (and Neal too) seem to think so, although Jonny has issues with the controls and game design. If you're playing along with us, be sure to leave your thoughts about Luigi's Mansion in the dedicated forum thread -- your comments could be read on the next episode!
Credits:
This podcast was edited by Greg Leahy.
Music for this episode of Radio Free Nintendo is used with permission from Jason Ricci & New Blood. You can purchase their new album, Rocket Number 9, directly from the record label, or download it from iTunes, or call your local record store and ask for it!