The RFN crew is reunited, and it feels so good.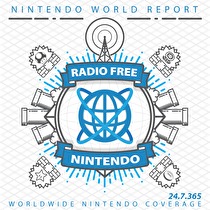 Subscribe via iTunes (Please rate and review, too!)
I came from Alabama...
We're still rocking in the free world here at Radio Free Nintendo, and we're glad to have you with us for a brand new year of angsty video game ramblings. Jonny returns from America's nether-regions with glad tidings, and the whole gang jumps right back into the regular format with New Business, DLC Mondays, and Listener Mail. Topics include Tatsunoko vs. Capcom, Prince of Persia, Maboshi's Arcade, and a whole lot of navel-gazing in response to your astute emails.
Even though this episode has the usual structure, at least one big change is on the way, so listen for the details and then proceed to the Talkback thread for this article to share your ideas for this upcoming feature.
Credits:
This podcast was edited by Greg Leahy and James Jones.
Music for this episode of Radio Free Nintendo is used with permission from Jason Ricci & New Blood. You can purchase their new album, Rocket Number 9, directly from the record label, or download it from iTunes, or call your local record store and ask for it!