Close out the year with a podcast recorded during two days at once.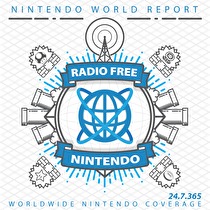 Subscribe via iTunes (Please rate and review, too!)
One world, one podcast, many developers.
RFN goes global for the final episode of 2008, as guests spread across three continents unite to see the year out in style. Greg and James are joined by both NWR Japan Correspondent James Charlton and Radio Trivia: Podcast Edition host Michael "TYP" Cole from the Land of the Rising Sun to discuss what they've been playing while being so many time zones ahead, and to digest the implications of Square-Enix's announcement that Dragon Quest X is in development for Wii.
After TYP offers us his impressions of Tales of Symphonia: Dawn of the New World in New Business, the far-scattered crew takes on recession gaming and 8-bit resurrections in Listener Mail before settling down to a feature on the outsourcing of game development for beloved franchises. Good, bad, and just plain puzzling examples are given to preface a debate on the causes behind these various triumphs and failures, and whether or not outsourcing as a whole is desirable.
The whole RFN team hopes everyone had a great 2008, and looks forward to you joining us when Jonny, Jon, James, and Greg return in the New Year.
Credits:
This podcast was edited by Greg Leahy and James Jones.
Music for this episode of Radio Free Nintendo is used with permission from Jason Ricci & New Blood. You can purchase their new album, Rocket Number 9, directly from the record label, or download it from iTunes, or call your local record store and ask for it!