Fires, and Tornados, and Bears (but no Jonny), oh my!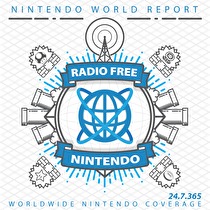 Subscribe via iTunes (Please rate and review, too!)
The grass is always greener on the side that has Disaster: Day of Crisis.
In the absence of NWR's resident fried rice-reheating authority Jonathan Metts, Persona podcast superstar Nick DiMola once again joins the rest of the regular RFN team, bringing with him news from the distant shores of Banjo-Kazooie: Nuts & Bolts. Also in New Business: everything old is new again for Greg, Jon relives his youth in Age of Empires, and James is predictably outraged by his latest review copy, Tomb Raider Underworld.
After a listener mail follow-up segment to our Ocarina of Time anniversary special (Jon audio now included!) ponders the complexities of time travel and gender roles in the Zelda universe, the crew indulges in a bit of release schedule envy with a look at some of the notable games of 2008 released in Japan but not in North America. Everything from handheld music games to arcade fighters is on the unsettlingly long list, but one in particular prompts James to take matters into his own hands in the struggle to bring an end to America's deprivation…
Credits:
This podcast was edited by Greg Leahy and James Jones.
Music for this episode of Radio Free Nintendo is used with permission from Jason Ricci & New Blood. You can purchase their new album, Rocket Number 9, directly from the record label, or download it from iTunes, or call your local record store and ask for it!