Forget everything you knew about Nintendo in 2008, and learn it all over again.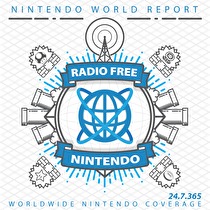 Subscribe via iTunes (Please rate and review, too!)
More than just Animal Crossing... not that Nintendo wants you to know that.
It's the end of another year. That means it is time for your intrepid RFN crew to cast their cynical, jaded, eyes back on the year that was.
In this episode Jonny, Greg, Jon and STEVEN WINDYMAN RODRIGUEZ relive 2008. With startling announcements such as Animal Crossing being ported from the DS to the Wii and that Wii Music is not a "music game," it truly was the year of the gamer. They don't neglect the good news like Wario Land Shake It! and Sin and Punishment 2. Who saw those two coming?!
Think of this episode as your bridge between E3 2008's let-down and the Nintendo Fall announcements.
Credits:
This podcast was edited by Greg Leahy and James Jones.
Music for this episode of Radio Free Nintendo is used with permission from Jason Ricci & New Blood. You can purchase their new album, Rocket Number 9, directly from the record label, or download it from iTunes, or call your local record store and ask for it!